Pirate alumnus makes new cheer squad uniforms possible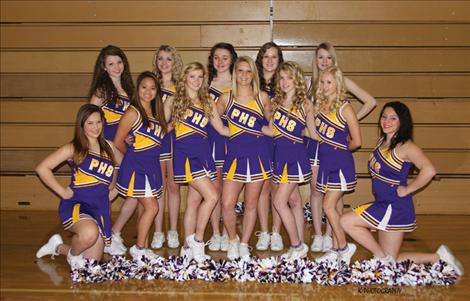 POLSON — The grant that made possible new uniforms for Polson's cheer squad was made possible by a recommendation by Virginia (McWayne) Cutright and her daughter, Hilary Cutright, a 2000 graduate of Polson High School and former Pirate varsity cheerleader captain.
Hilary, in appreciation for her four-year cheerleading experience, contacted cheer coach Carol Jones last fall to prompt the grant application. Jones said it is gratifying to have a former squad member value the experience and to invest in the current cheer program.