Koberg, Olsen to wed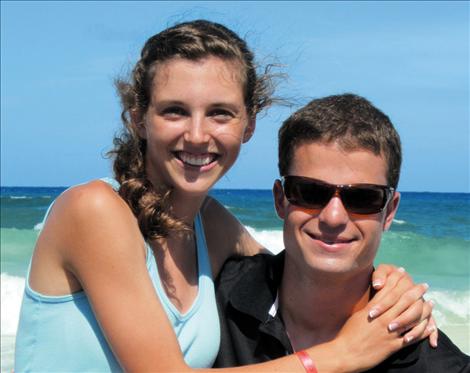 POLSON — Bill and Melodie Koberg of Polson are proud to announce the engagement of their daughter Karissa Koberg to Andrew Olsen, son of Arnie and Pam Olsen of Missoula.
The bride-to-be is a 2010 graduate of Polson High School and received a Bachelor of Arts degree in biology and chemistry from Northwest Nazarene University. She is currently employed at Mission Valley Security.
The groom-to-be is a 2008 graduate of Sentinal High School in Missoula and graduated from Northwest Nazarene University with a Bachelor of Science degree in biology. He is currently in a masters program at Texas A & M in Kingsville, Texas.
Karissa is the granddaughter of Ann Koberg of Ronan and Bruce Reimer of Whitefish.
Andrew is the grandson of Bob and Cathy Morrison of El Cajon, Calif.
A wedding is planned for Dec. 28, 2013 at the BruMar Estate in Bigfork.