Walkers pray for peace in Buddha Garden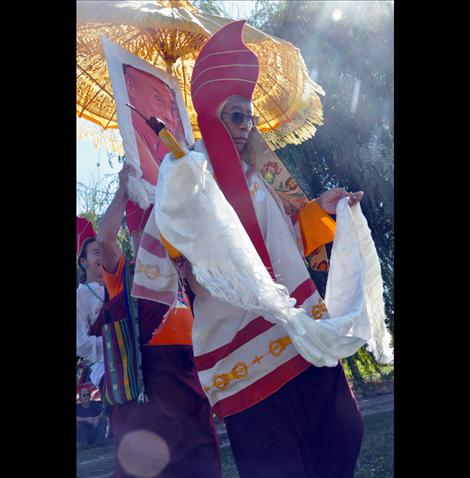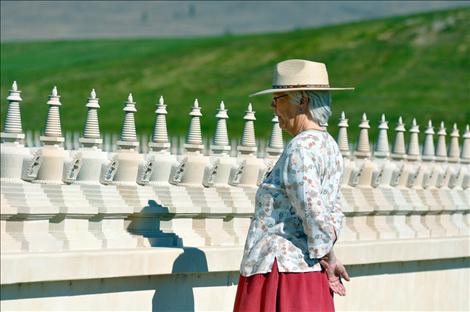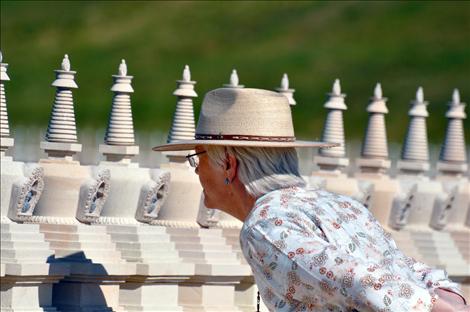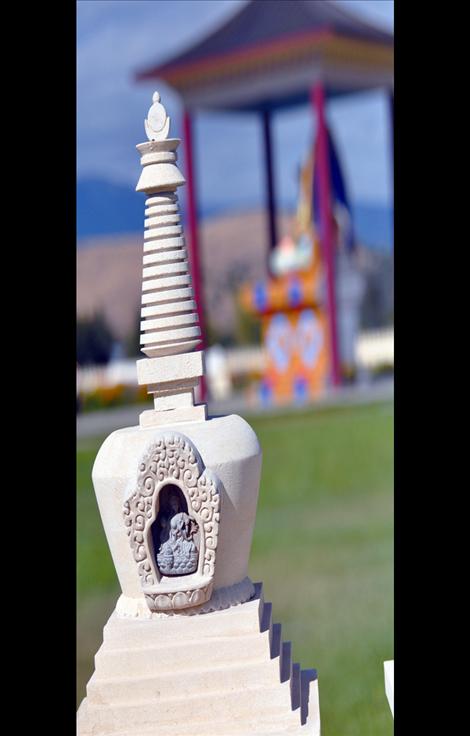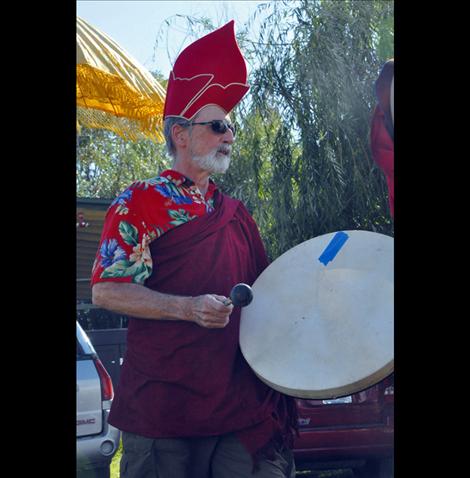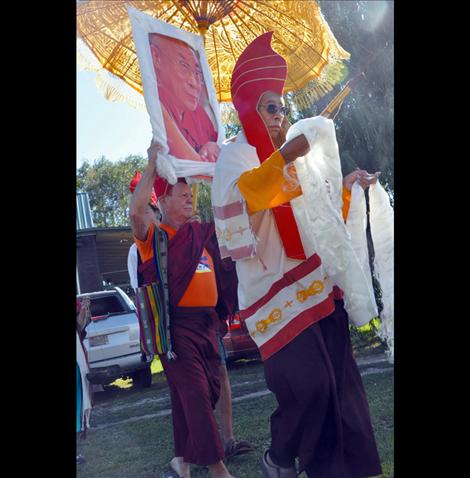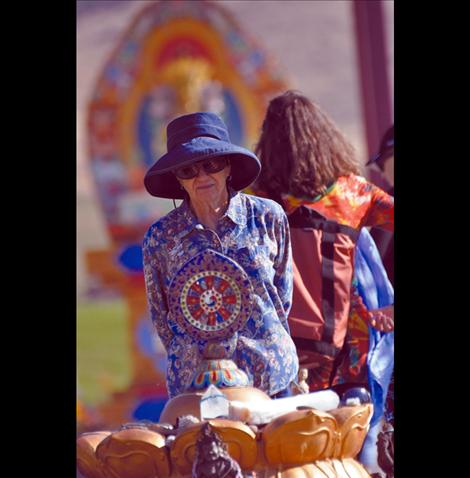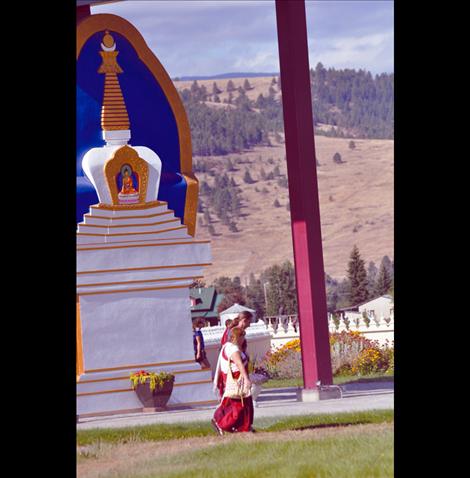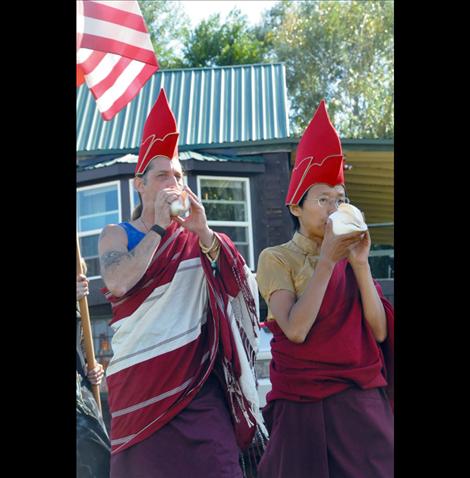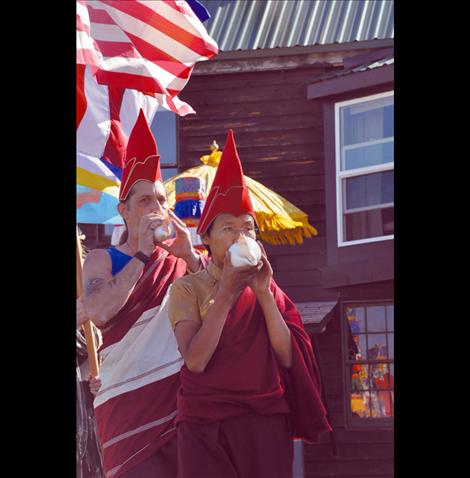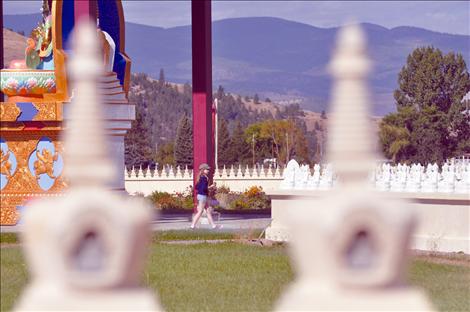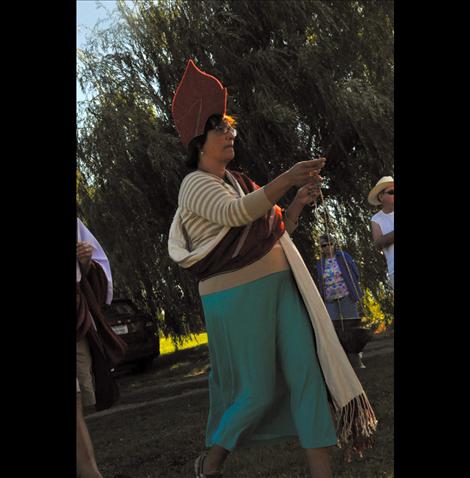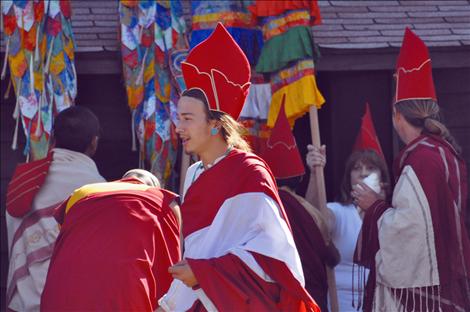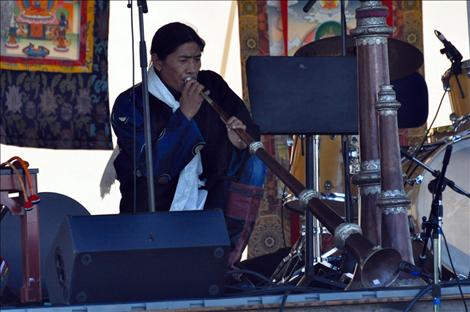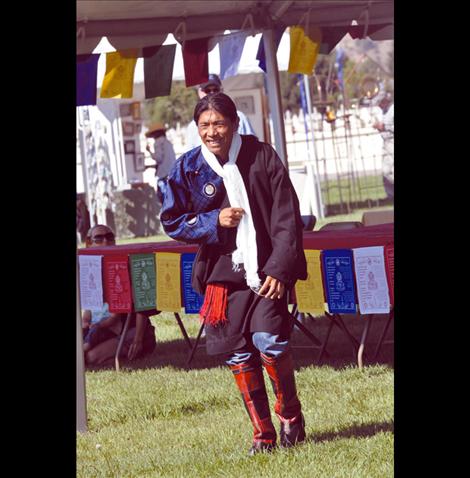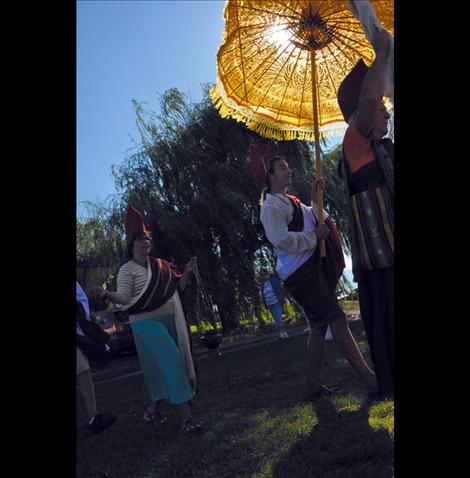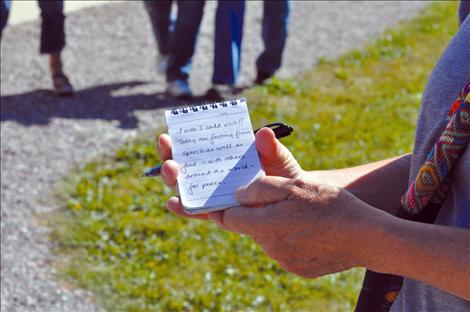 ‹
›
ARLEE – On Saturday, world superpowers continued to weigh options for intervening in the Syrian conflict that has left more than 100,000 dead. Analysts said Pakistani militants might be planning to attack war-torn Afghanistan. Egyptian helicopters bombed insurgents.
In Arlee, a multicultural group gathered to pray for peace around the world.
"I will walk in circles with any religion interested in praying for peace," Linda Adams of Hamilton said. Adams participated in the Garden of One Thousand Buddhas' 3rd annual Walk a Mile for Peace, hosted by Ewam, the Nyingma School of Tibetan Buddhism. The event encouraged walkers to make four laps around the Garden of One Thousand Buddhas, while thinking about the Four Immeasurables of Buddhism – loving-kindness, sympathetic joy, compassion, and equanimity.
"What you're doing is you are cultivating your mind," volunteer Raquel Castellanos told walkers as they began to walk. "You focus your mind on all these good things and good qualities."
Gochen Tulku Sang-ngag Rinpoche, the founder and spiritual director of Ewam and the garden in Arlee, attended the festivities.
"He created this garden as an idea of where people of all different religions could come together and celebrate peace," Ewam spokesperson Deborah Hicks said.
When the twin towers went down Sept. 11, 2001, Rinpoche recognized negativity was on the rise. He wanted to create a place with blessings that "really help to bring negativity down," Hicks explained. "It's the idea that when you see a prayer flag, there's actually prayers written on the flags and when the wind catches it, it spreads it like spores of happiness. This whole garden is basically one giant spore of happiness, where people can come and celebrate together."
Tibetan Buddhists often walk in circles around holy places, Hicks said, but the process isn't exclusive to the religion.
"Though the garden is a traditional Tibetan site, it really is an important place for people to say whatever kind of prayer they like," Hicks said.
Astra Bowen of Somers had her own method of observing the walk.
"I wish I could visit!!," Bowen wrote in blue ink on a tiny white notepad that she showed anyone who tried to talk with her. "Today am fasting from speech as well as food – with other from around the world – for peace." (Editor's note, grammar is exact)
Although the actions may seem small, they matter, Rinpoche said.
"(The) ultimate aim is that peace prevails, not only here in the United States of America, this wonderful country … but throughout the whole world," Rinpoche said through an interpreter to the crowd gathered for the garden's 9th annual Peace Festival that was held in conjunction with the walk.
Internationally renowned Tibetan singer Tsering Lodoe performed, along with The Drum Brothers, Naed South, Joan Zen and Tara King. Guest speakers were Namchak Khenpo, Lama Tsomo and Julie Cajune.
The smiles, music, dancing, prayer and meditation at the event may not have solved all of the world's problems, but at the end of the day there was an undoubted positive energy flowing through the crowd. If nothing else, Montana gained another talented musician.
"I've decided to move to Montana in July," Lodoe said before he performed. "I was in Butte for the folk festival. I totally fell in love again. I decided to come back and stay here and serve the garden, serve the people, serve the community."