Ronan Maidens fall to Florence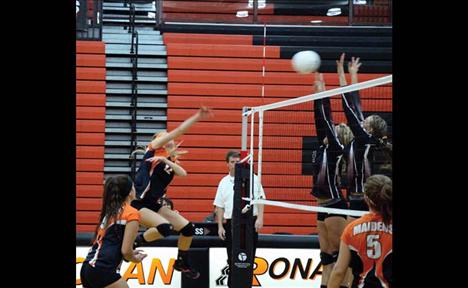 RONAN – The Maidens had a rough day on the volleyball court Thursday falling 0-3 to Florence.
Maiden Alaina Madsen worked it at the net with seven kills and brought an ace but it just wasn't enough to hold Florence. Danielle Richwine served up two aces from the line.
Ronan has a busy week ahead with a trip to Deer Lodge Oct. 3, then returning home to host Troy Oct. 11 and Thompson Falls Oct. 12.