Harvest Fest hay bale winners announced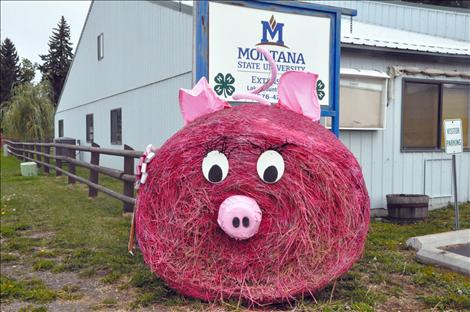 RONAN — The results are in and the ballots counted for Ronan's Harvest Fest hay bale and scarecrow challenge.
Lake Co. 4-H grand champion pig took first place with Harvest Foods sunny sunflowers running in a close second. Honorable mention went to Mountain West Co-op with the notorious three little pigs and Dairy Queen with their delicious looking ice cream cone.
In the scarecrow contest, Community Bank's family of cute scare crows took first place, with Windermere Real Estate's awesome cheerleaders sporting Ronan's colors in second place.
The Harvest Fest committee said it is thrilled with the enthusiasm of the businesses and community support of entries in this contest, and how it has grown in the past five years.