Donation provides swim lessons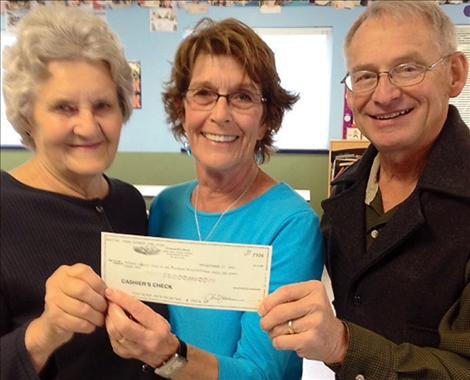 News from the Boys and Girls Club of the Flathead Reservation and Lake County
RONAN — The first week in October marked the beginning of a new opportunity for Ronan Boys & Girls Club members. Kathy Gallagher and Alice Gleason, longtime members of the former Ronan Swimming Pool Association, designated a portion of a rather ancient swimming pool fund to ensure that Ronan and Pablo Club members would have access to the new Mission Valley Aquatic Center for swimming instruction. The special $15,000 checking account pays for transportation, supervision and lesson fees for kids that sign up for the activity.
Through the last week in October, Monday/Wednesday and Tuesday/Thursday groups will be taken to the Aquatic Center for swim lessons. A total of 18 kids signed up for the first sessions. The van leaves at about 4:15 p.m. and returns around 5:30 p.m. each day. The lessons are according to a sequence programmed at the aquatic center.
Funds were raised by the activities of the former group by, among other things, gathering recyclable aluminum beginning in 1976. Many other activities took place through the years but the opportunity to build just wasn't to be. Now that the new aquatic center can offer a professionall program, the club members in Ronan and Pablo will be able to learn to swim.
"It was so awesome," said Unit Director Melissa Mock, "several of the kids came back yesterday and told me, 'thank you Melissa, it was so much fun.'"