Mack Days event begins despite boycott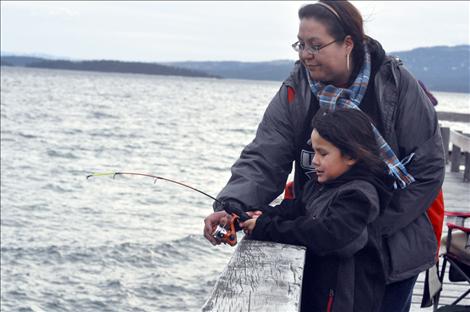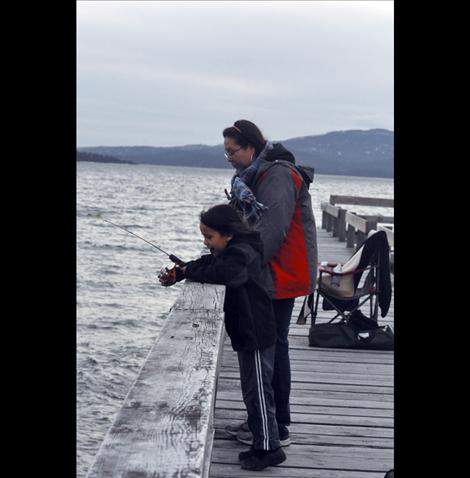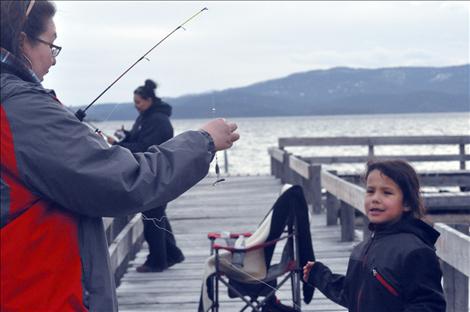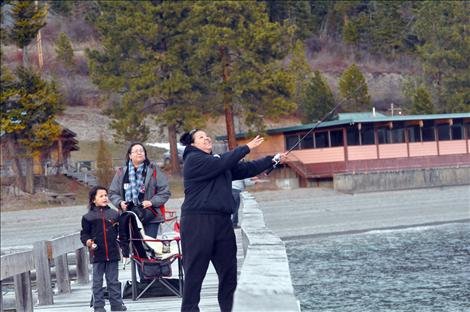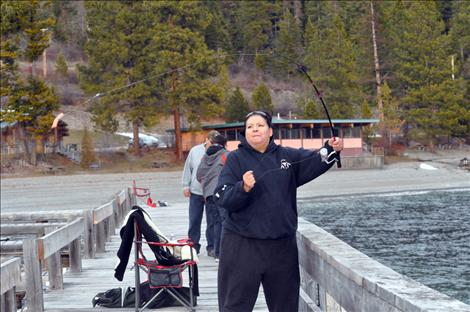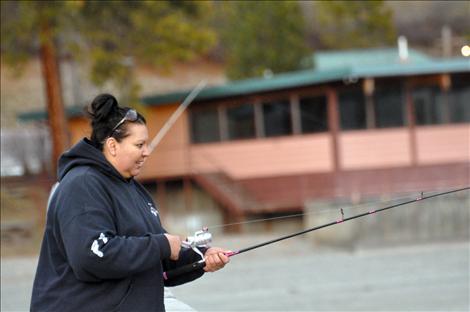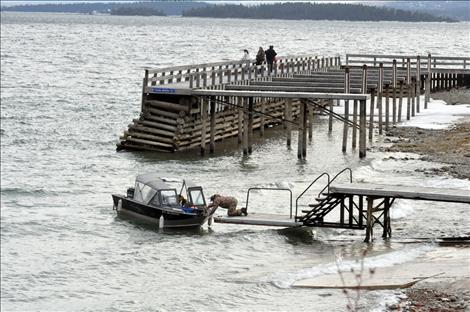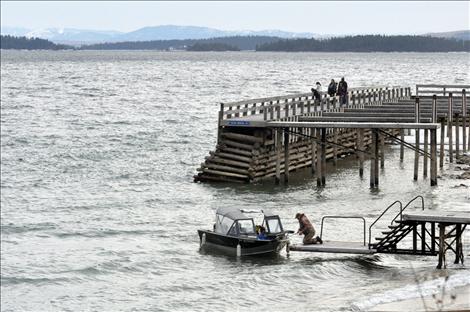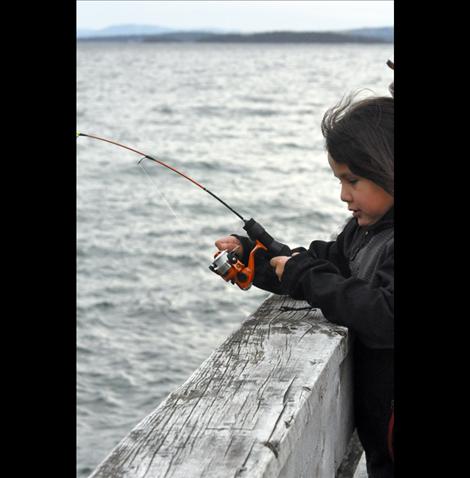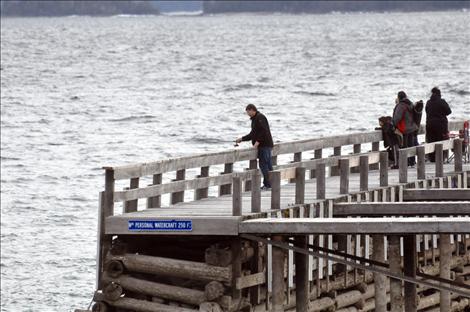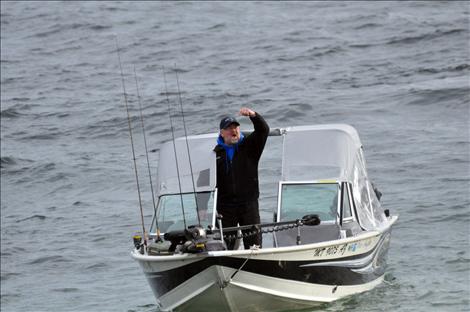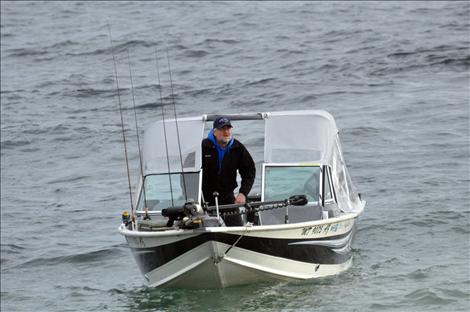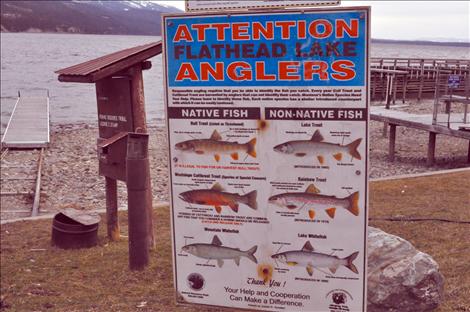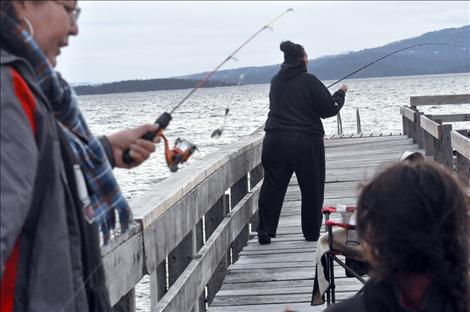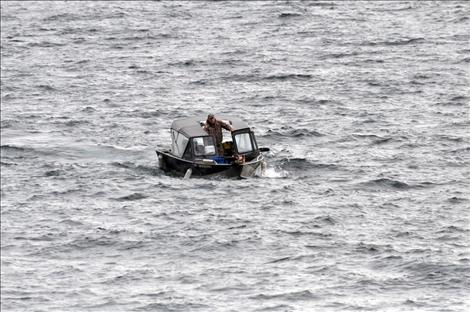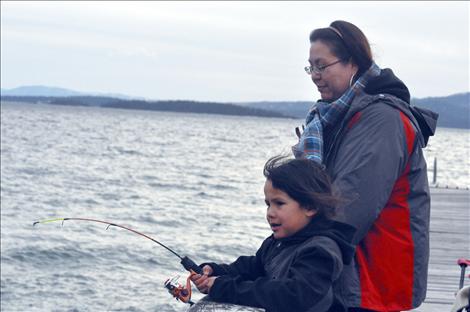 ‹
›
FLATHEAD LAKE – The annual Mack Days fishing derby kicked off last weekend, but not without opposition from anglers who say the Confederated Salish and Kootenai Tribes' decision to gillnet lake trout this spring could be disastrous for the trophy lake trout population.
For more than a decade the Confederated Salish and Kootenai Tribes have relied on Mack Days, a bi-annual fishing derby to pull more than 50,000 non-native lake trout from the waters of Flathead Lake. The goal of the management tool is to promote the growth of the native bull trout population, which is now a threatened species under the U.S. Endangered Species Act.
The 12-weekend events, combined with a 25,000 lake trout general harvest, weren't enough to reduce the overall populations as much as the Tribes wanted, so last month the Tribes announced they would begin gillnetting to harvest additional lake trout. The decision came after a lengthy environmental analysis.
Tribal Fisheries Manager Barry Hansen said the Tribes have been happy with the increased harvest from Mack Days and would prefer to have anglers remove lake trout, but that the event is costly and does not currently fulfill harvest goals. In the recent environmental analysis, a clear line in the sand was drawn. Either the Tribes would consider gillnetting or other more aggressive methods to supplement Mack Days, or the Tribes would abandon the fishing derby all together.
"If we can't net, there's no sense in continuing Mack Days, therefore they go hand and hand," Hansen said. "This is the great confusion on part of the boycotters. We've always said that those who like boycotting should fish harder, instead of boycotting."
Doug Bolender, who has fished Mack Days for several years, is one of about a dozen fisherman who are boycotting the event this year. Bolender was at a recent Kalispell outdoors expo where signs posted at a booth hosted by gun and reel club Flathead Wildlife, Inc. encouraged the boycott.
"They are going to destroy the fishery," Bolender said. He primarily fished Mack Days to stave off gillnetting, which he believes will pull out the biggest trophy lake trout first. Bolender worries that without trophy trout to chase, fishermen will go elsewhere to fish.
He also has concerns about water quality that Hansen said are likely unwarranted. Flathead Wildlife Inc. has retained Helena attorney Jim Brown to review the Tribes' science, but does not have immediate intentions of filing a lawsuit.
On Sunday at the conclusion of Mack Day's first weekend, the Blue Bay fish cleaning station operated normally, as boat after boat pulled into the harbor while land fishermen continued to cast their lines.
Scott Bombard, who led the pack with 180 fish caught so far, encouraged more people to come out and take part. He starred in the Mack Days demo video on the event's website that teaches people how to land the fish.
"We need more people doing it," Bombard said. "There's no tournament like this anywhere else in the world."