Lake trout safe consumption guidelines available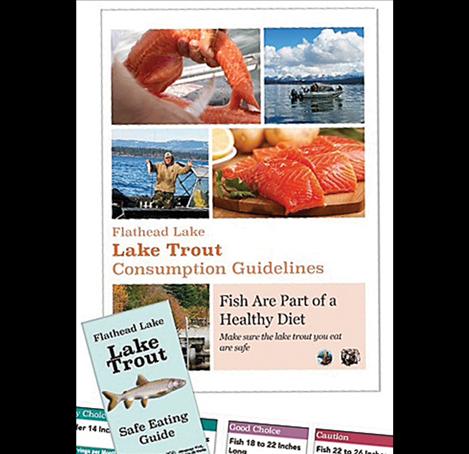 News from the Confederated Salish and Kootenai Tribes
FLATHEAD LAKE — The Confederated Salish and Kootenai Tribes and Montana Fish, Wildlife & Parks have issued updated guidelines for consumption of lake trout from Flathead Lake and released a brochure, "Flathead Lake Lake Trout Consumption Guidelines" which is available at CSKT and FWP offices, or online at fwp.mt.gov/regions/r1/ or www.cskt.org/
Lake trout from Flathead Lake, like all fish, contain mercury. These guidelines are designed to be used by anglers to make personal decisions for eating lake trout safely as part of a healthy diet.
The guidelines were developed jointly by CSKT and FWP from a large data set of lake trout that were tested for mercury by researchers at Salish Kootenai College. The large sample allowed for fine tuning of mercury levels for lake trout of various sizes. Lake trout are predators and the older, larger fish accumulate more mercury, making them less safe to eat.
In fact, it is recommended that consumption of lake trout longer than 30 inches should be avoided. Women of childbearing age and children should avoid eating lake trout longer than 26 inches. Following are the suggested consumption levels by size (numbers are servings per month). A serving is approximately 8 ounces for an adult and 4 ounces for a child.
The brochure lists the guidelines in detail and contains advice on how to clean and cook fish to minimize contaminants. It also includes information on how fish accumulate mercury and the sources of mercury in the environment.
A pocket guide will also be available soon.