Service, customer satisfaction awarded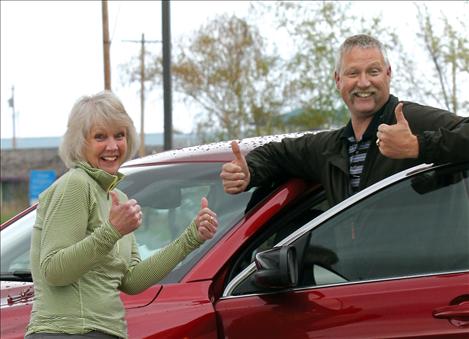 RONAN — MaraLea McGill and Ken Strowbridge are among an elite group of dealership employees recognized with the 2013 Ford Employee Excellence Award. This prestigious award honors dealership employees that have excelled in sales and provided exceptional customer service and satisfaction.
"This award is a reflection of our staff's commitment to delivering exceptional customer experiences," said Gordon Henricksen, owner of Don Aadsen Ford. "I couldn't be more proud of Mare and Ken and their dedication, enthusiasm and engagement at our store – especially since this recognition is based on customer feedback."
In order to achieve the Ford Employee Excellence Award, dealership employees must exceed customer expectations every day, according to Alan Mulally, outgoing president and chief executive officer of the Ford Motor Company.
"The pursuit of excellence requires passion, tenacity and, of course, hard work," Mulally said. "This prestigious award salutes those top-performing Ford dealership employees that embrace these philosophies, achieving among the highest levels of customer satisfaction – in both sales and service – in automotive retailing."