Fourth of July is rodeo time in Arlee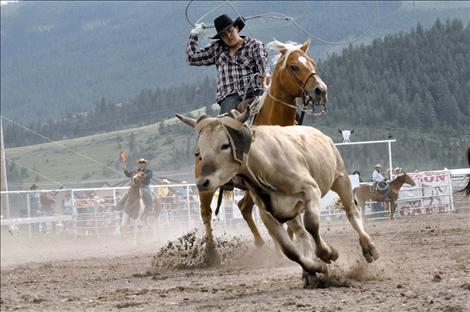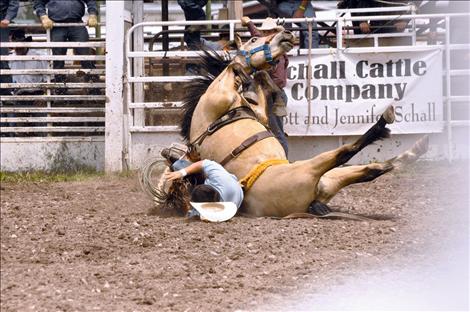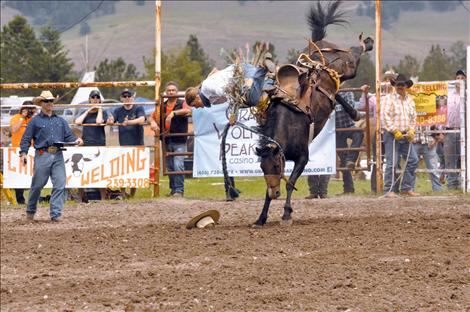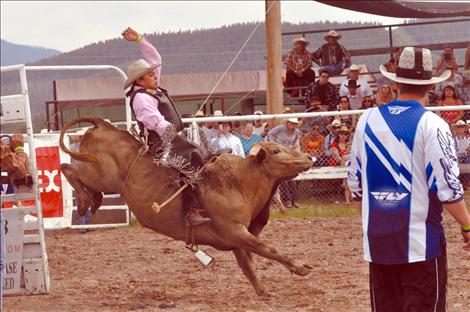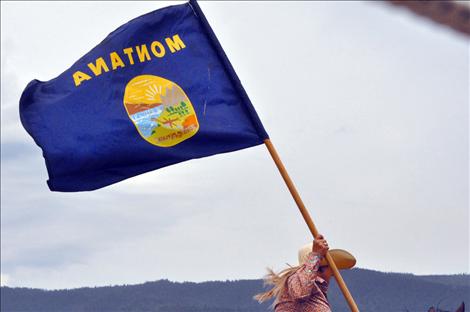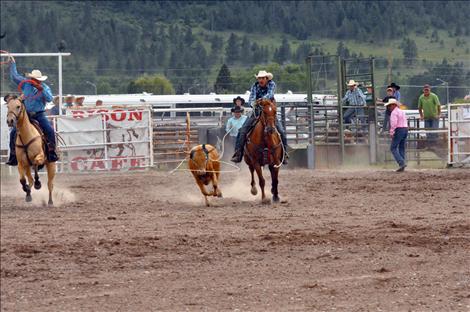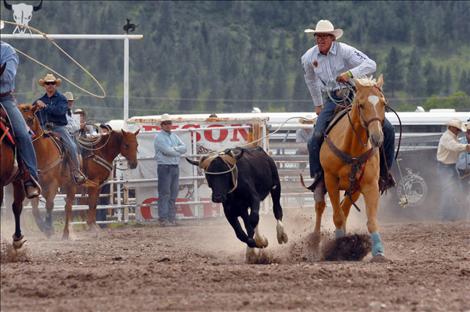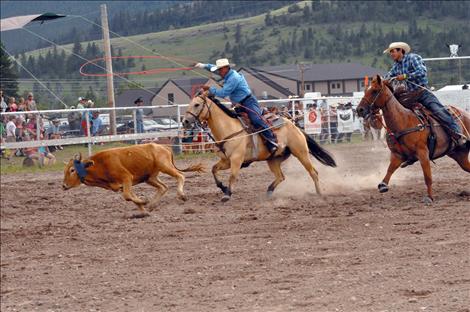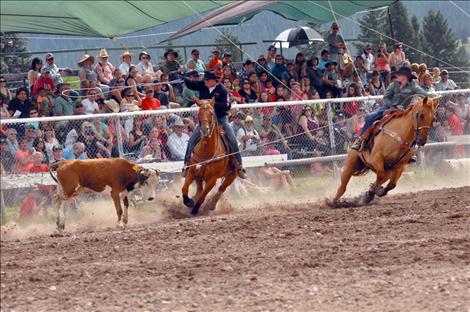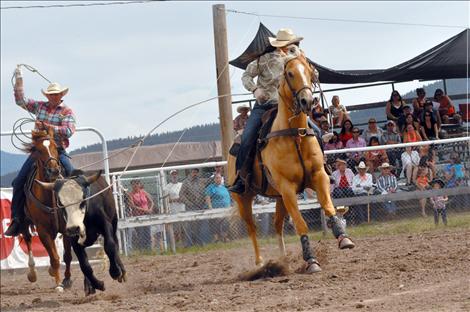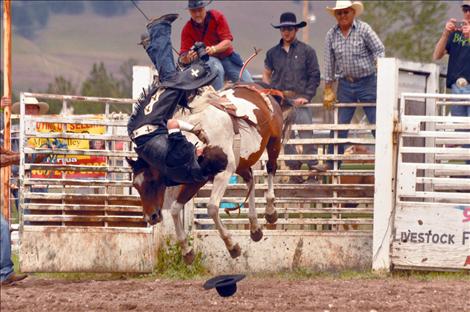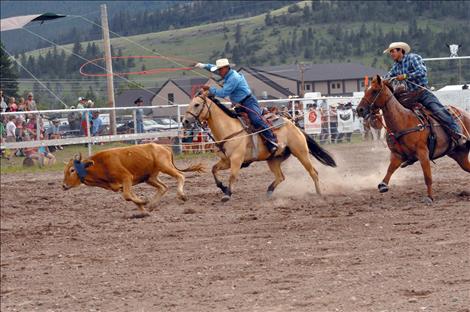 ‹
›
ARLEE – Independence Day wouldn't be complete without some explosive power, but for those who make their home in Arlee, the fireworks come through clashes with bulls and broncs, not bursts of light.
The 32nd Open Arlee Rodeo brought out droves of people, in what hometown rodeo announcer Barney Sheridan called "one big family reunion."
"People might go all year without seeing each other but they come home for the Fourth of July rodeo," Sheridan told the crowd, as mostly local cowboys and cowgirls saddled up against competitors from as far away as Stephensville, Texas.
Family members embraced and laughed as they chowed down on hotdogs and burgers while some of the community's well-known civic pillars took to the competition.
"Some people in the audience might recognize Terry Pitts as Mr. Pitts who taught school," Sheridan pointed out as the Confederated Salish and Kootenai Tribal Councilman successfully roped a calf.
It was a tough go for some events, as the livestock put up a fight. Shane Morigeau of Arlee was the only competitor to successfully bulldog a steer, but he only managed to do so after the whistle, with the help of a bullfighter determined to make sure the crowd saw at least one of the beasts taken down.
"The great thing about a small arena is everyone has a great seat to see everything," Sheridan told the crowd. "But you run out of real estate really quick (to catch a steer)."
The bigger bovines didn't make it much easier, as every bull rider was bucked off except Levi Hendrickson, of Arlee, who managed to hang on through the whistle to applause of crowd in a last round nail-biter.
Ladies provided the upsets of the evening, as lady bronc rider Brittany Miller didn't make the whistle, but managed to hang on longer than several of the hulking men she competed against.
Organizer Stephanie Hendrickson has helped put the event on for all of its 32 years and said the 2014 rodeo was a success.
"We had a really great crowd and it was a really good time," Hendrickson said.