Elmo welcomes dancers, drums, visitors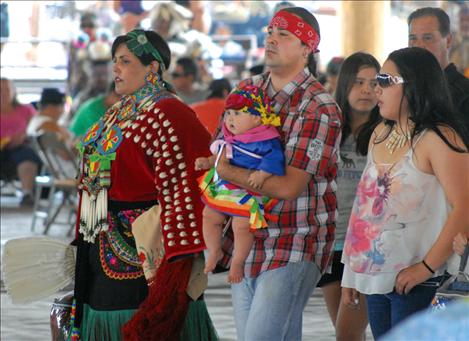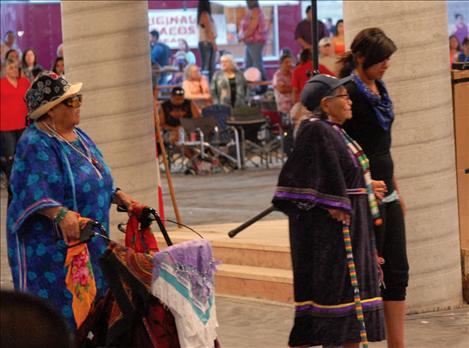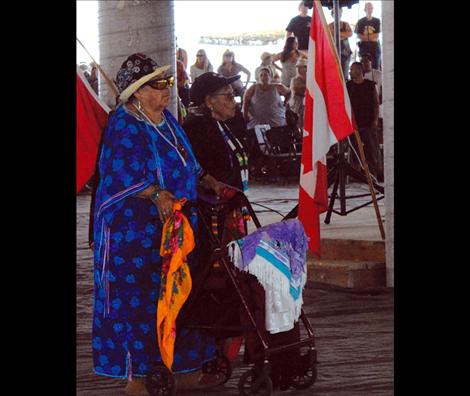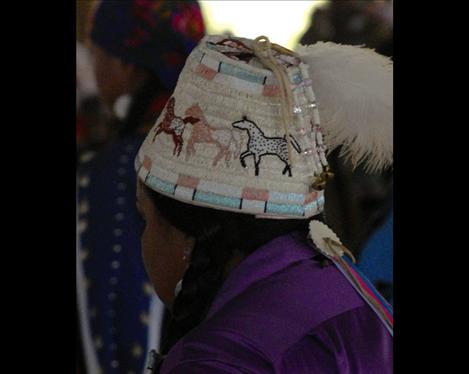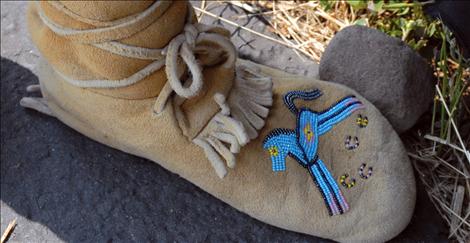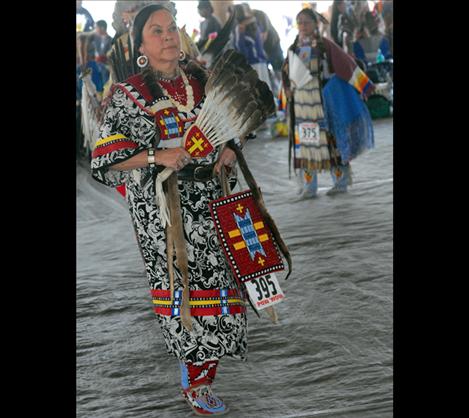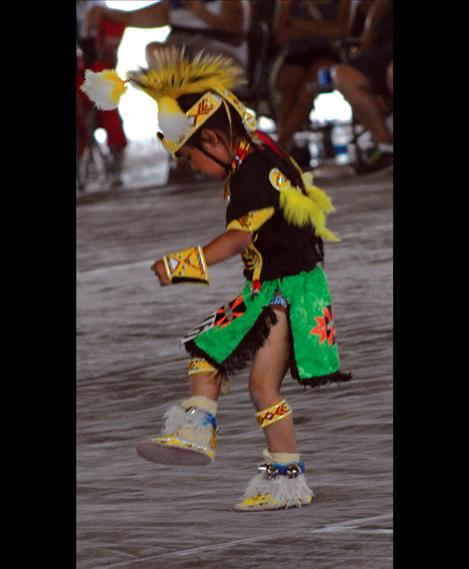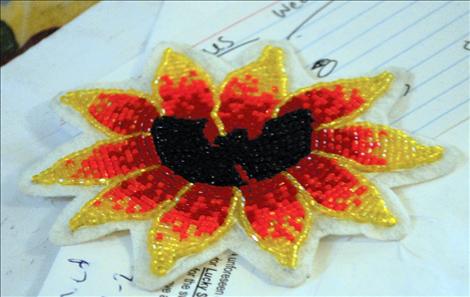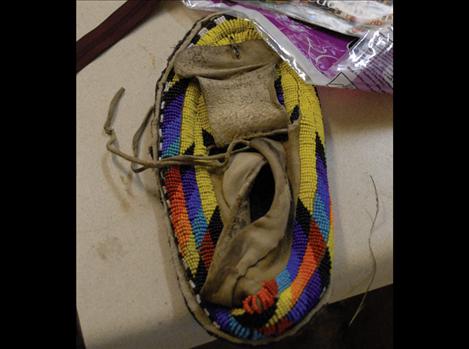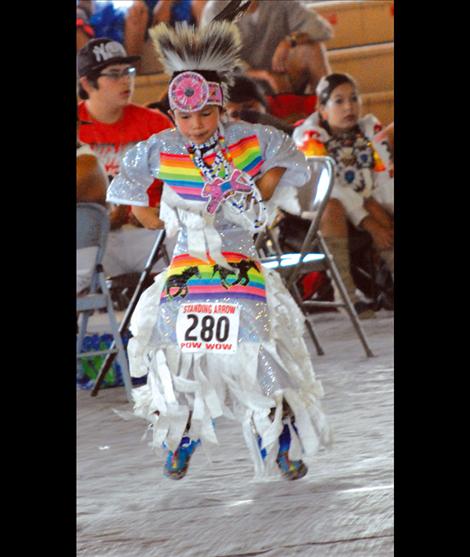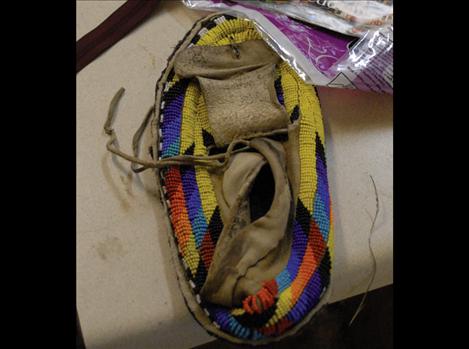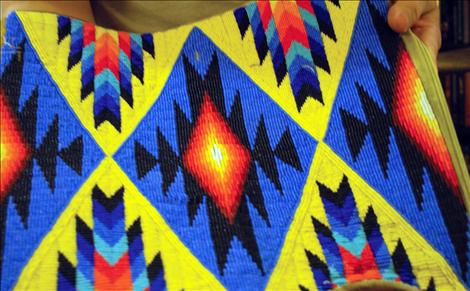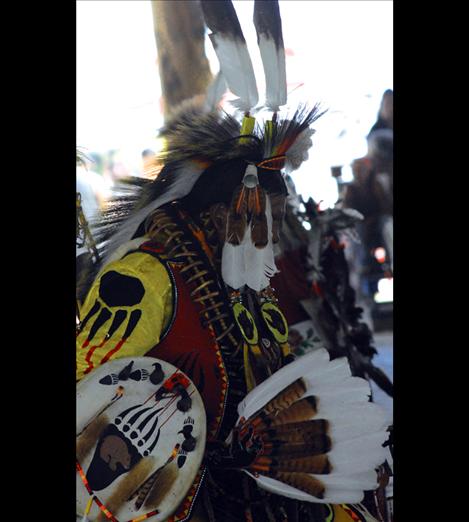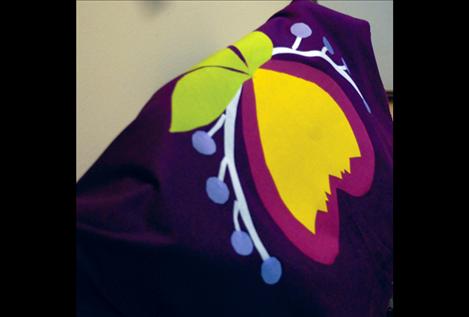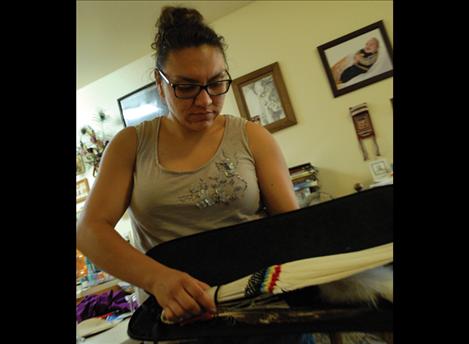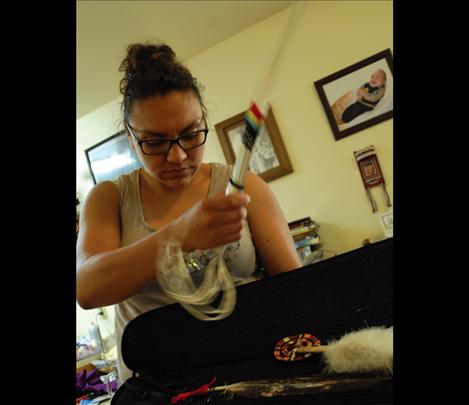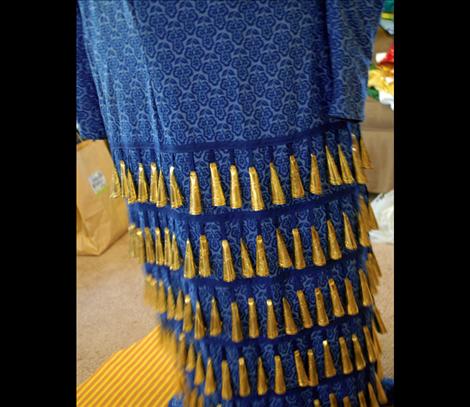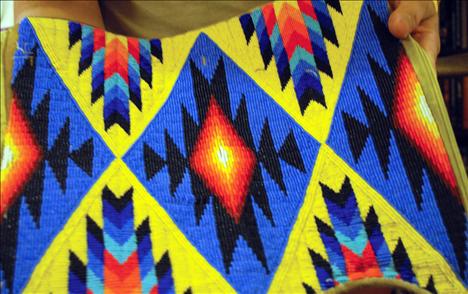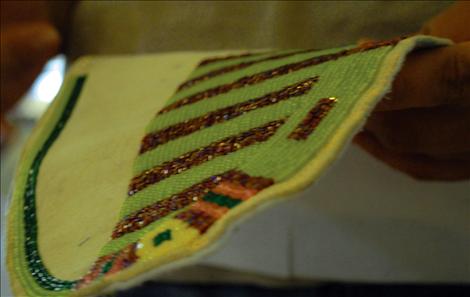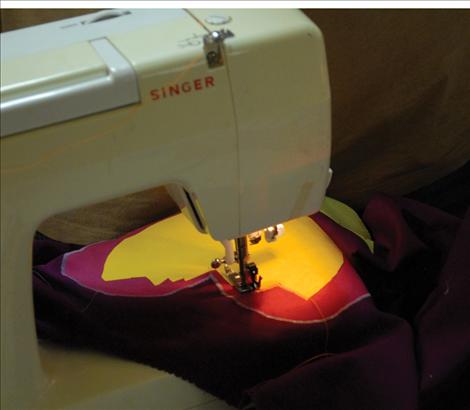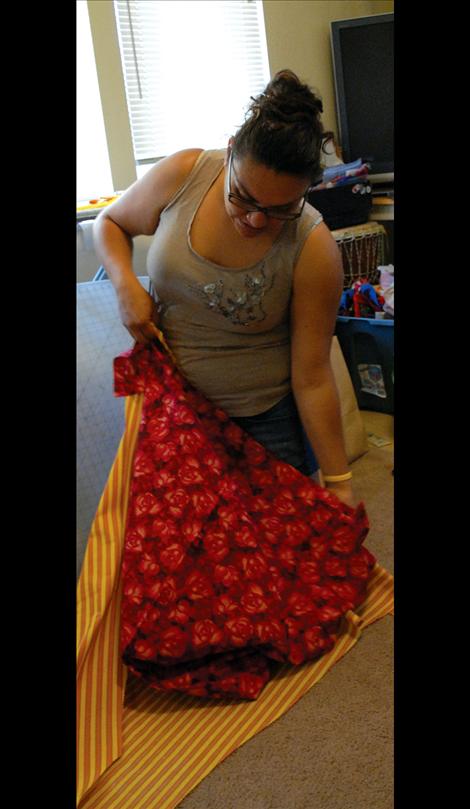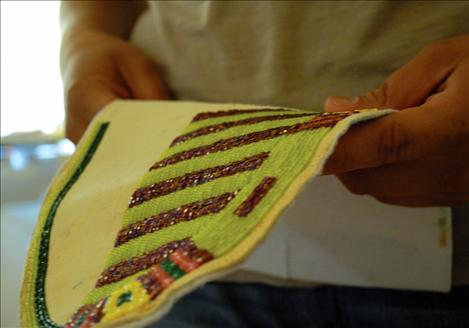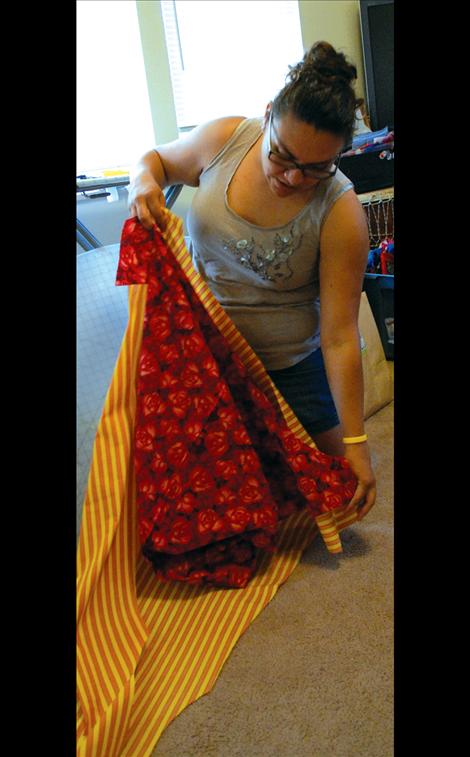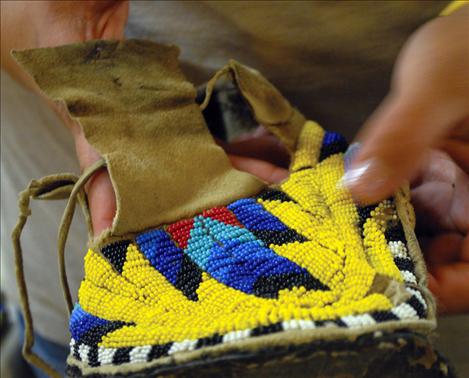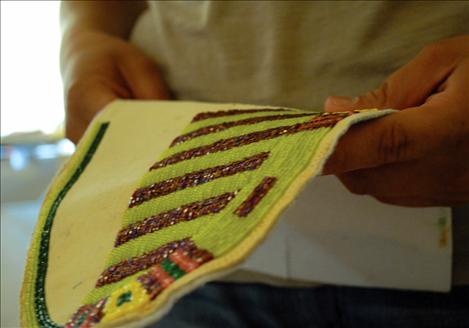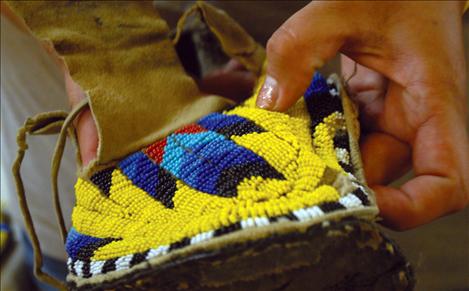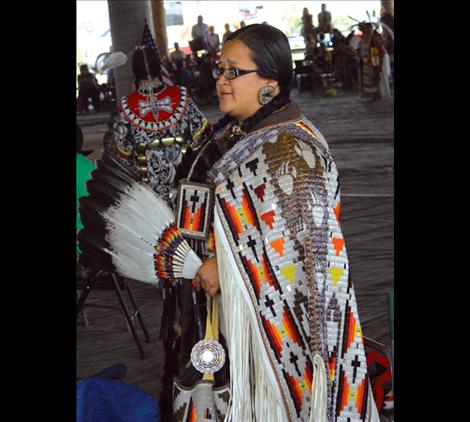 ‹
›
ELMO — Campers, tents and a few tipis took over the powwow grounds in Elmo for the Standing Arrow Powwow July 18 to 20.
Dancers and drummers from around the state, Wyoming, Washington, Idaho and Canada turned up for the Kootenai tribe's gathering.
Jordan Stasso and Eddie Spears, a Lakota actor, shared emcee duties, telling corny jokes and keeping the powwow rolling.
Stasso took time out to join his wife, Brianna Tanner, for a special dance in honor of their 8-month-old daughter, Brileigh Rose Stasso, and her first time out at the powwow.
The Standing Arrow Powwow honored Laurence Kenmille this year, and his family held a special dance, a switch dance, in remembrance. In a switch dance, girls wear a man's dance outfit and men wear a girl's dance outfit, or at least parts of the outfit.
Mike Kenmille, Laurence's uncle, spoke about his nephew and explained the choice of dance.
"He always had fun in his heart … he was always joking," Mike said.
Laurence also won the switch dance at a Canadian powwow several years in a row, he added.
Gigi Growing Thunder won the switch dance, wearing a men's fancy dance outfit.
A little rain on Sunday didn't dampen the enthusiasm, and dancers powwowed late into the evening.
Dry Lake Singers of Fort Belknap won the drum contest last year and were the visiting host drum, with Chief Cliff as host drum.
Contest drums were Southern Cree Jr., Iron Horse Creek, Young Grey Horse, Inter Tribal Boys and Kicking Woman Singers.