Missing kayaker's body recovered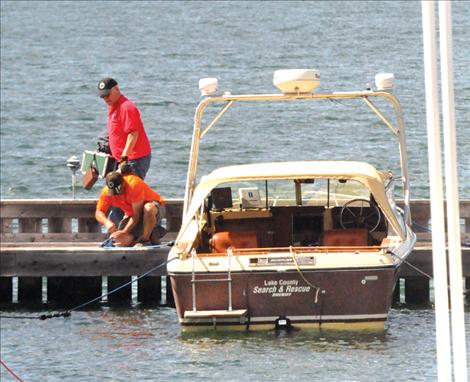 POLSON — The body of missing kayaker Robert W. McDonald was found 2:45 p.m. Friday in Flathead Lake, just south of Big Bull Island.
Lake County Sheriff's Office Search and Rescue boats and the Flathead County Sheriff's Office boat, who were still out searching on the water, went to the area pinpointed by Two Bears Helicopter located and recovered the body, which was sent to the crime lab in Missoula.
McDonald, 43, was a physician and hospitalist at Providence St. Joseph Medical Center in Polson. He launched his yellow Eclipse kayak near the Bear Harbor condominiums off Rocky Point Road in Polson around noon on Saturday, July 19. After texting a photo of the condos taken from the water of Polson Bay around 12:30 p.m., he did not return. He was reported missing at 11:15 p.m. Lake County Search and Rescue was immediately activated.
Throughout the week the search continued with aid from Avon K-9 Search dogs, Lake County Sheriff's Office, Swan Search and Rescue, Flathead County Sheriff's Office Marine unit, ALERT One Helicopter, Two Bears Search Helicopters and citizens' tips.