Articles with the Tag: Arlee Warriors
Warriors head to state basketball tourney
DEER LODGE – The Arlee Warriors battled back from a halftime deficit in a Western C challenge game on Wednesday evening in Deer Lodge to earn their fifth consecutive State C tournament appearance. The two-time defending State C champions slipped past Twin Bridges, 52-51, with a Darshan ...
Teenagers get involved in suicide prevention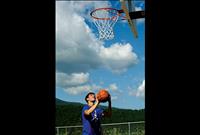 ARLEE – Lane Johnson, 17, dribbled a basketball down a concrete court in his hometown with the skill of a state champion and easily dropped the ball through the hoop. His skill developed after hours of practice and years of playing the game, and in that time, he never thought he would become a...