Articles with the Tag: Boxing
Briefs for July 31, 2019
Saturday open air markets support youth boxing POLSON – Every Saturday during the summer months from 9 a.m. to noon, the Jette Store in Polson hosts an open air flea market. Vendor spots are $10 each. Proceeds benefit the Polson Boxing Club. For more information contact Matthew at: 406-396-5746. ...
Boxing season ends with a victory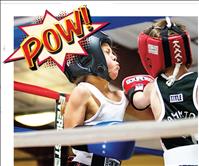 HAMILTON – Boxing fans from across Montana witnessed the future of boxing and cheered on young talent this past weekend. The Hamilton Eagles Boxing Club hosted the 2018 Montana Junior Olympic Boxing Tournament at the Ravalli County Fairgrounds in Hamilton on Friday and Saturday. Three local boxers from...