Articles with the Tag: Flathead Cherry Festival
Flathead Cherry Festival serves up sweet summer fun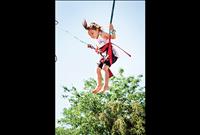 POLSON – In the mood for some fresh cherries or a slice of cherry pie? The Annual Polson Main Street Flathead Cherry Festival gets underway in downtown Polson from Saturday, July 21 through Sunday, July 22. This long-time valley favorite will feature all kinds of family-friendly acti...
Cherry harvest looks good, annual festival a success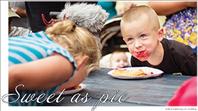 POLSON – This year's cherry harvest is looking good. That's the word from Bruce Johnson, president of the Flathead Lake Cherry Growers Cooperative. He said a lot of fruit is growing on the area's cherry trees and growers have been watering a lot due to warm temperatures. J...