Articles with the Tag: Football
Tradition, unity fuel Charlo football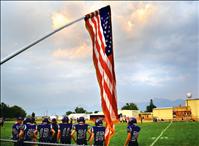 CHARLO — As the lights dimmed and bleachers began to empty Aug. 31, the scoreboard at Charlo's football field told tale of a decisive Viking victory over the visiting Darby squad. Charlo, (now 2-0 in conference play) scored 45 points in the first quarter and recorded a total of nine touchdowns th...
Pirates stomp Panthers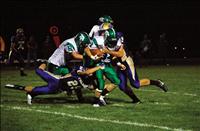 POLSON — In a game that was all about defense, the Polson Pirates triumphed over the visiting Belgrade Panthers, 9-0. Will Davey caught a 24-yard pass from Brady Hislop for a touchdown, and Taylor Pitts sacked the Panther quarterback in the end zone for a safety. The Pirate defense wa...