Articles with the Tag: Mission Valley Cruisers
Car show, brewfest, art festival converge in Polson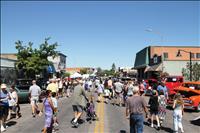 POLSON — A cluster of community events came together over the weekend to get the community outside and supporting good causes. The Sandpiper Arts Festival celebrated its 51st year on the courthouse lawn this year with 48 new and returning artists filling up over 50 booths for locals to visit.&...
Car show starts new tradition at Co-op Brewery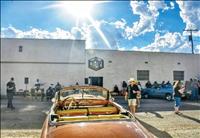 RONAN — On July 21, Ronan's Cooperative Brewery played host to the new Beers and Gears car show featuring the local car club Mission Valley Cruisers. Head Brewer Jim Myers had previously met the Cruisers and reached out to them again when it came time for another community street closure...