Articles with the Tag: Mission
Alexander claims divisional title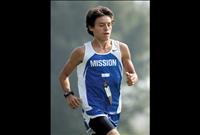 RONAN — It may come as no surprise to those who have been watching Mission's Paden Alexander this season, but the senior cross-country runner won the 6B-7B conference championship Saturday in a time of 15:56, smoking second-place Bigfork runner Logan Morley by 34 seconds. Mission had eight boy...
Bulldogs fall in Florence
FLORENCE — The Mission Bulldogs' Friday night football game ended with a 44-20 Bulldog loss. According to head coach Rich Ferris, the Falcons recovered two muffed punts within the Bulldogs' 20-yard line and scored on both possessions. The second half saw Mission successfully move the ball a...