Articles with the Tag: Moeise
Update: Garden Creek Fire now 50 percent contained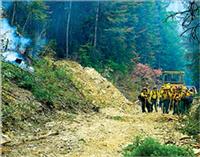 HOT SPRINGS – According to Confederated Salish and Kootenai Tribes Division of Fire officials, the Garden Creek Fire which grew to more than 2,000 acres is 50 percent contained and moved from a Type 3 to a Type 4 incident over the weekend. The July 27 lightning sparked wildfire burning two mi...
National Bison Range welcomes new website, bison babies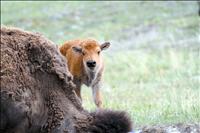 MOISE — Equipped with a new website and newborn bison calves, the National Bison Range in Moise is ready to start the 2013 season. "At this point, unless the snows come in again, we've finished grading Red Sleep Mountain Drive and have dust control technicians coming in early next ...