Articles with the Tag: Montana Human Rights Act
Rural Montanans support inclusive non-discrimination laws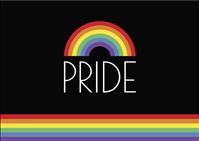 News from the Montana Human Rights Network MONTANA – As we enter the month of June, which is recognized as LGBTQ+ Pride Month, the Montana Human Rights Network says it's a perfect time to highlight that 72 percent of Montanans support including the LGBTQ+ community in non-discrimination poli...
Flagen proves sexual harassment claim against Mission Valley Aquatics
POLSON – The Mission Valley Aquatic Center was recently ordered to pay nearly $60,000 in damages in a case involving sexual harassment. On Feb. 7, Montana Department of Labor and Industry hearing officer Chad R. Vanisko ruled on the case. Judgment was granted in favor of Tristen Flagen, a former poo...