Articles with the Tag: Polson softball
Polson's Sampson to play in Badlands Bowl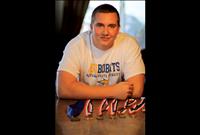 RONAN - For only the second time in school history, a Polson High School football player has been selected to play for Montana in the 20th annual Badlands Bowl against North Dakota. Riley Sampson, a three-sport athlete in Polson, will represent his hometown and home state during the game. "...
Three Lady Pirates selected All-State
POLSON — Three Lady Pirate softball players were named to the 2012 Northwestern A All-State team; five to first team All-Conference; and three to second team All-Conference. The Polson Lady Pirates are the 2012 State A softball champions, an honor they've claimed three years in a row. Seniors ...