Articles with the Tag: Ronan mayor
Rent hike could write final chapter for library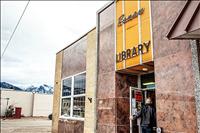 RONAN – A $1,400 per month rent increase may close the book on the Ronan Public Library and leave the town without the service. "If a rent of this nature were imposed, the library would definitely have to close its doors," said John Moon, Ronan District library budget board member ...
Ronan mayor signs up for another term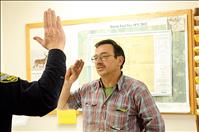 RONAN – Mayor Kim Aipperspach put up his right hand during the Ronan City Council meeting on Monday and was sworn into office by the police chief. Aipperspach took his first seat on the council as a board member in 1989 with a desire to help the community. He became the mayor about ten years ago, ha...