Articles with the Tag: Western Montana Water Users
Valley a hotbed of interest in water compact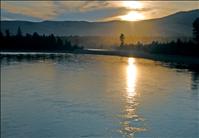 The water rights compact proposed and negotiated by the Confederated Salish and Kootenai Tribes, the United States and the State of Montana affects every person in Lake County, as well as those in several surrounding counties. Since the compact is such a once-in-a-lifetime event, everyone has an opi...
Judge McNeil finds for Western Montana Water Users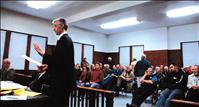 POLSON — "Whiskey is for drinking, and water is for fighting" says an old cowboy platitude, and the latest "fight" took place in Twentieth District Court Judge C. B. McNeil's courtroom on Feb. 14. McNeil heard arguments from plaintiff attorney Brian Shuck represe...