Articles with the Tag: Women for Wellness
Women 4 Wellness health fair improves, saves lives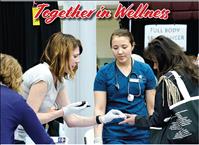 PABLO – Diana Cote looked out at the women and a few men exploring the booths of almost 100 vendors on Thursday during the 11th annual Women for Wellness health fair held at the Salish Kootenai College gym. "It's good when women get together," she said. "It's really goo...
Women 4 Wellness planning underway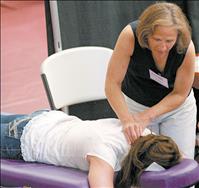 PABLO – Whether time constraints, fear or cost have prohibited you from pursuing healthcare, it's time to schedule a day off from work to attend the annual Women 4 Wellness health fair. The event organizers have found ways to eliminate almost all barriers to women pursuing healthcare. This yea...