Articles with the Tag: farming
Cherry growers work year-round to ensure safe practices, pest-free fruit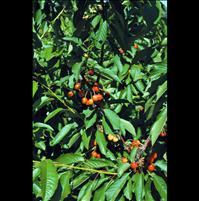 As the cherry harvest ends, the shipping process and marketing runs smoothly largely to the program's safety and legal requirements that are part of the harvest itself. Included in this process is the use of commercial sprays to protect the cherries from bugs, such as the Mediterranean Fruit Fly and...
Tour Polson farm with safety experts
News from Missoula Community Food Agriculture Coalition POLSON — Rules are changing on food safety, but what do they mean? Join us on Aug. 12 from 2-5 p.m. for a field day on farm food safety. We'll do a walk-through of Fresh Roots Farm on Mountain View Road in Polson with food safety experts ...