The Paul Fugleberg I knew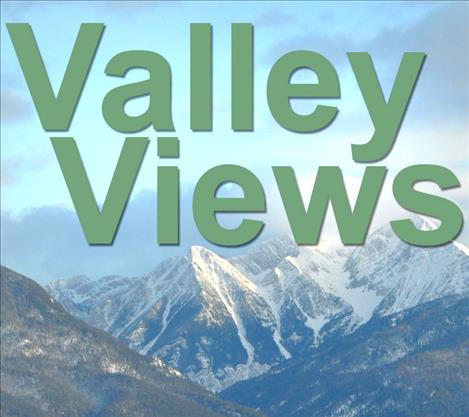 Jeremy Weber did a wonderful job telling Paul Fugleberg's professional story in last week's Lake County Leader. I'd like to add personal recollections of this remarkable person.
It was an early spring day in Polson in 1983, there were drifts of dirty snow in the shadows and no signs of cherry blossoms when my then-husband Todd and I approached Paul and Mary Lou Fugleberg about buying the Courier-Pioneer newspapers and print shop. They had recently sold their enterprise to a partnership that wanted to liquidate, but the Fuglebergs held the loan on the enterprise.
We were very young and inexperienced in the news business. Our 2-month old squirmed in my arms as we met, but Paul and Mary Lou had enough faith in us to agree to carry the loan long into the future. They'd have jeopardized their own finances if we'd faltered. They never knew that we had to withdraw cash from our credit card account for the earnest money.
We were blessed that Mary Lou agreed to continue working as our typesetter – a virtuoso on the keyboard, she typed so fast that she overloaded the buffer on the new computerized typesetting machine.
Paul was always there for us. He never cast out advice, although he must have cringed at some of our decisions. When we did consult him – which was often – his wisdom and experience carried us through each crisis. Our whole staff depended on his mental cache of local lore. He was always available to fill in for vacations and illness, which gave us the depth we needed to run the paper without interruption in quality. When Paul was in the office, I felt the kind of peace-of-mind that a mother feels when she leaves her child with Grandma.
The Fuglebergs instilled an admirable work ethic in each of their five children. Alan stayed on as our photographer and darkroom technician. His exceptional photos told their own stories and won photojournalism awards. There were times we could hardly afford the entry fee, but we made sure both his and Paul's work was entered in the annual Better Newspaper Contest. There was no category for Mentorship, but Paul would have deserved first prize.
Paul was a true journalist, always curious as to the who, what, where, when and why of a story. He was sensitive, fair and had a firm hand on his ethical tiller. He'd worked in the business as it evolved from a roomful of harried writers among pots of hot lead, quirky Linotypes, sheet-fed presses that spewed out individual pages that had to be gathered, folded, and labeled by hand; to digital desktop publishing and downsizing of staff. He embraced each new technology and worked very nearly to the end of his life doing what he loved – reporting the news, and musing over the whimsies, phenomenons and foibles of his community.
Montanans were enriched by his reflections and writing, and thanks to the fact that much of it is published, we can continue to enjoy the literary gifts Paul left with us.
In his lifetime of newspapering, Paul won many journalism awards, but I'm not aware of any prize for grace, kindness, character and wisdom. If there were, everyone who knew Paul would nominate him for it, and his name would top the list of winners.