Remembering an exceptional human being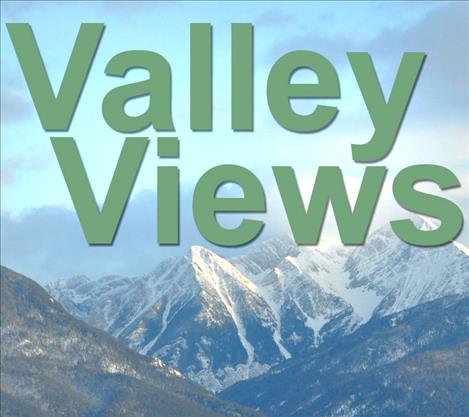 Paul Fugleberg arrived in Polson as the new editor of the Flathead Courier in 1959. I first met the 29-year-old newspaper man when he came walking around the rail fence that separated the airport parking lot from the airport ramp. I was almost 17 years old at the time and, Paul seemed almost "ancient" then.
In his hands he clutched a Hasselblad look-alike camera as he walked toward my father and me. Later, I would see him with the press photographer's great symbol, the big Graflex camera, of which he was an expert. My first impression of Paul was of a slender man with a large head and thick glasses. It wasn't long before I learned Paul could turn a nothing story into an interesting read.
Paul often flew with my Dad, Phil Timm, photographing various sights around the area. I was on one of these photo-news flights with Paul during the early morning search for the Marine Corp. Grumman F97 fighter jet that crashed in the lake in March 1960.
I went off to school and into the Air Force and much of my contact with Paul was vicarious. My parents often related stories about their relationship with Paul and the newspaper. And, occasionally, my Mother would send me one of Paul's articles or columns she thought I might find interesting or amusing.
After I retired from the Air Force, I decided I wanted to write. I sought out people in the business to give me tips, but it was Paul who was willing to give me insight and mentoring.
The Flathead Courier became the Lake County Leader and Paul continued with his columns and occasional stories for the paper. His major contribution was as the final proof reader of the paper prior to going to press. He was methodical and very good at the task. No publication rarely goes to press error-free, but the Leader, under Paul's discerning eye, came close.
When the paper was short of people for whatever reason, Paul was there filling the gap. In the late 1990s, Paul again served as the paper's editor. He was a joy to work under. When he was finally able to relinquish the position, he often worked as a reporter. I remember one poignant incident when Presbyterian minister Dave Anson came by and jokingly wondered how the Leader could keep the "ol' guy" around. Then-editor Jim Blow answered, "It's a favor … to us!"
Following my retirement from the newspaper, I asked to write the history of the Polson School system for the Flathead Reservation Area Historical Society. Paul was often a great help, not only in my research but supplying numerous photos he had collected in his six decades serving as the eyes, ears, and moral leader of our communities. Paul continued to do great work for whoever was in charge at the newspaper.
One of my favorite activities in recent years was the occasional lunch date with Paul and Dennis Jones.
Dennis noted that he often covered the same story as Paul, but for the Missoulian. Until recently, Paul contributed his column to the Missoulian as well.
With Paul's passing, I can safely say it is the end of an era. He was not only a great journalist, but an exceptional human being. Godspeed him.