Kenmille gets 5 years for assault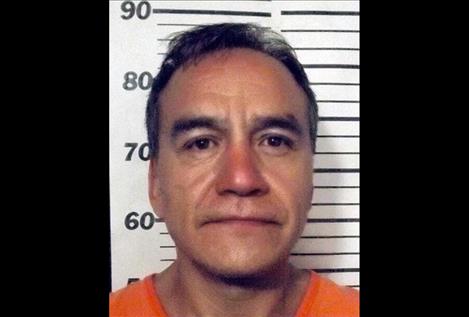 POLSON — A man was sentenced in Lake County District Court on March 29 to 10 years in the Department of Corrections with five suspended for assault with a weapon.
Daniel James Kenmille, 53, was sentenced by Judge James A. Manley as part of a plea agreement that included another five years for assault on a peace officer. The sentences will run concurrently. Two intimidation charges were dismissed.
Kenmille was arrested following an Aug. 14 incident in which a man was stabbed in the face several times at a Pablo residence.
Kenmille was then charged with assault on a peace officer and intimidation following an incident in the jail on Oct. 18. According to a court document, Kenmille chest bumped a detention officer while inmates were being moved so that maintenance could be performed in a cell block. The officer then told Kenmille to move and face the wall when Kenmille allegedly took the officer to the ground and knocked off his glasses. According to the court document, Kenmille was Tased and then threatened to break the detention officer's legs or "get him" when he is out of jail.
In January, Lake County Sheriff 's Office Capt. Joel Shearer testified that Kenmille threatened officers on Dec. 10 when he advised a male detention officer that his wife should stay away from his cell door because he was going to assault officers when the door was opened. That resulted in the second intimidation charge.
Prosecuting attorney Ben Anciaux said both victims support the plea agreement. Defense attorney Glen Neier said Kenmille has a "terrible criminal record," but noted he had gone six years without a felony conviction prior to the recent violations. In January, defense attorney Britt Cotter said Kenmille broke out of the Lake County Jail in 1991 and later served 15 years in prison.
Kenmille was given credit for 198 days in jail. Judge James A. Manley recommended that Kenmille be enrolled in the Connections Corrections and boot camp programs.