Dixon man gets 8-year suspended sentence for threatening emails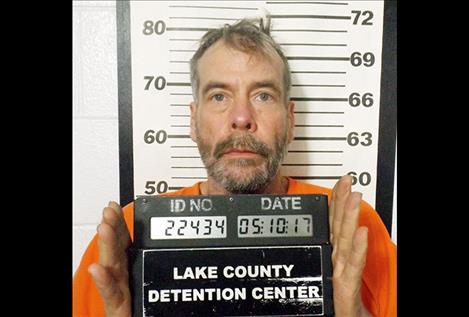 POLSON – A 54-year-old Dixon man who sent well over 700 threatening and lewd emails to a former girlfriend was given an eight-year suspended sentence last week.
Charles Theis of Dixon pleaded guilty to four counts of violating privacy in communications. A stalking charge and 57 privacy in communications charges were dismissed as part of a plea agreement.
Theis, who was given credit for 73 days in jail, was recently sentenced to four years in the Department of Corrections with two years suspended in a Ravalli County case. His Lake County sentence will run consecutive to the Ravalli County sentence.
His original sentence in the Ravalli County case was recently revoked, according to deputy county attorney Brendan McQuillan. The underlying offenses were partner family member assault and criminal endangerment.
According to Lake County court records, Theis sent probably thousands of emails over a 10-month period to a 20-year-old former girlfriend. The emails, which were extremely abusive, threatening and profane, were sent from 12 different email addresses and appear to be the product of drug use and intoxication, according to a court document.
Theis, who has a lengthy criminal history including numerous acts of violence, threatened the woman's life and that of her child and described outrageous acts of violence and sexual ideations he wished to commit, a court record states.