Local schools affected by MHSA reclassification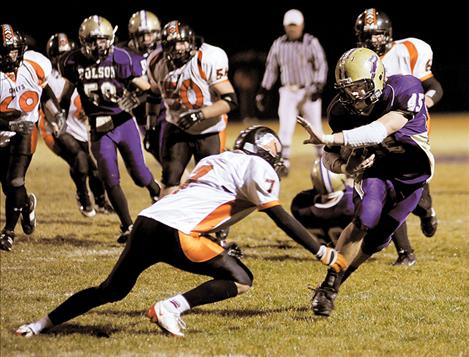 As prep athletes from around the Mission Valley make their way back into the gym and out on the field, they will notice a slight change in their upcoming scheduled opponents.
Back in November during an executive board meeting, the Montana High School Association (MHSA) approved a new set of enrollment ranges for the 2017-18 school year for all classifications.
A 17 percent drop in high school enrollment statewide since 1995 had been the stimulus for the classification changes.
The following are the new range guidelines with the previous ranges in parentheses: Class AA, 779-plus (826-plus); Class A, 307-778 (340-825), Class B, 108-306 (120-339), Class C, 1-107 (1-119).
In addition to realignment, the MHSA approved schools with six-man football can no longer exceed an enrollment of 65 and eight-man football cuts off at 130.
Local schools affected
The new football-specific enrollment ranges mean Class B St. Ignatius will drop to eight-man football joining Charlo and Arlee, but will remain in Class B for every other sport.
The MHSA also denied Ronan's request to remain in Class B. The Chiefs and Maidens will rejoin former valley rival Polson in the Northwestern A conference, rekindling a heated rivalry that was put on ice when Ronan jumped down to Class B back in the fall of 2011.
The Chiefs will host the Pirates during homecoming Sept. 22 at 7 p.m. in Ronan.