Man pleads guilty to sexual assault of minor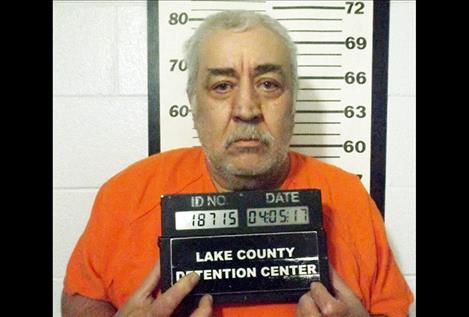 POLSON — A 63-year-old Polson man pleaded guilty to sexual assault and indecent exposure with a minor younger than 16 on Sept. 13.
Robert Walter Bertsch is to be sentenced on Nov. 8.
According to a court document, Bertsch took off an 8-year-old's clothing, touched the child inappropriately, made the child touch him inappropriately and watch pornography on a laptop.
The incident took place when the child was 8 when the child's parents were not home, a court document states. Bertsch had gone to the child's home to build a playhouse, but the child later refused to go into the playhouse and had self-inflicted wounds, according to the court document.
A Lake County Sheriff's Office deputy viewed an interview with the 13-year-old victim at First Step Children's Advocacy Center in Missoula on Jan. 4 about the five-year-old incident, a court document states.
The plea agreement calls for Bertsch to be sentenced to 10 years in prison with no time suspended for sexual assault and 10 years with all time suspended for indecent exposure. The sentences, to which both the prosecution and defense agree, are to run consecutively. The agreement calls for Bertsch to complete a psychosexual evaluation prior to sentencing.