'For God and Country'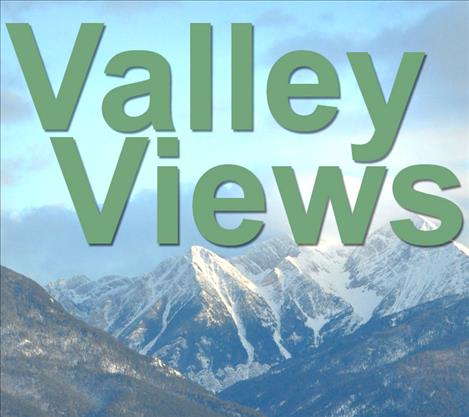 Yes, Virginia, believe it or not there has been an American Legion presence in Ronan for over 90 years. As evidenced by the photos and charter on display at the Garden of the Rockies Museum in Ronan along with the original Post flag. The American Legion was first founded in 1919 by Theodore Roosevelt Jr. and other Veterans of World War One. Soon after in 1926 Ronan followed suit when it received its charter as Mount Harding Post #124. In the picture at the Ronan Museum you can see several Dough Boys in their uniforms posing with their respective Post flags. The original Post faded out in 1991 for unknown reasons until 2002 when a new charter was applied for and became established as Ronan Post #138. A permanent Charter was granted in 2015. Although Ronan Post #138 has seen a 200 percent increase in membership in last few years we are still struggling to hold ourselves together and to make the community aware of our presence. Often people are surprised to find out there is an American Legion Post (including since 2015 an Auxiliary Unit) and seem to have many question us as to what if any support do we offer the community. The following is a short list of what we have done just since my joining of the Post in 2013.
Several members have volunteered several hundred hours driving veterans and the elderly to doctors appointments - either as a driver for the DAV vans or their personal vehicles. Richard Jessen, a member of 15 years, has put in over 1200 hours alone driving a DAV van. Jack Collins has put in over 800 hours driving the DAV van. Jerry Fisher has nearly 200 hours driving for the council on aging.
Post volunteers and church youth groups place flags on the graves of veterans on Memorial Day.
Post members in conjunction with the Montana Department of Transportation place and maintain highway fatality markers since the program's inception more than 50 years ago. The markers serve to remind motorists to drive safely. In some cases clusters of markers have been the catalyst to get a section of highway or a dangerous curve re-engineered.
Our post 138 has participated in several parades each year in combination with other neighboring legionnaires from Polson Post #112 and members of the local VFW posts. Some of our members are members of the "Veterans Honor Guard," an entity of its own, made up of both American Legion and VFW members representing all branches of the armed services. The group has provided hundreds of funeral honors for veterans in cooperation with honor details from the Reserves and National Guards that represent the departed service member's branch. This group also participates in parades and flag ceremonies - one of which is the Gold Star Mothers Memorial Day held on the last Sunday of September. We have made flag lines to welcome home service members returning home from the wars in Iraq and Afghanistan. On Veteran's Day we hold a somber dedication at the local Ronan Cemetery near the gravesite of Medal Of Honor recipient Laverne Parrish that includes a reading of the citation followed by a moment of silence and then Taps.
In unison with the VFW we have provided a flag line during the National Anthem during all the Ronan High School home football games. Some members donate time to help during the wrestling and basketball tournaments. Along with the auxiliary, we have helped to judge the vast numbers of contestants at the speech and debate tournament. And have spent several hours raising thousands of dollars for the local Veterans Emergency Relief Fund.
We have sent several boys to American Legion Boy's State at the cost of $300 each. One of whom had both grandfathers serve in the Korean War. Another, Daniel Koehler, is an Eagle Scout who attended American Legion Boys Nation, and placed second in the District #4 level of the Oratorical Contest.
Post #138 awards approximately $185 in scholarships and medals for the American Legion High School Oratorical Scholarship program. We had several members of Ronan High School attend the post level of the Oratorical Contest and two advanced to the district level. Ryan Dresen won the district level and came in second place at the department (state) level and was an alternate for the national contest. I am in hopes that this clarifies the many questions some may have about us and helps to put a face on the Ronan American Legion Post #138. I would like to thank everyone who has supported us in our efforts to promote the American Legion programs as we try to adhere to the four pillars of our founding (veterans, defense, americanism, youth).