Bob Owen inducted into MCA Hall of Fame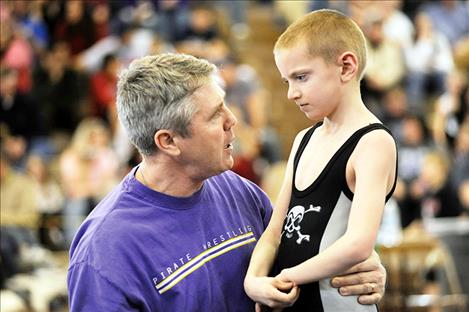 News from the Montana Coaches Association
FORT SHAW — Bob Owen is one of six Montana coaches being inducted by the Montana Coaches Association into the MCA Hall of Fame. In Montana sports, the name Owen is as closely linked to wrestling as Petrino is to football. Bob Owen began his remarkable career 44 years ago at Billings Central. After a one-year stint, he stepped into the head wrestling position at Polson (1975) and 43 years later he's still there.
With more than 400 career wins on the mat, Coach Owen leads the state in wrestling wins. Under Owen's watch, the Pirates have garnered 17 divisional trophies, including eight championships and eight State trophies, two of which were state titles.
Bob is a two-time MCA Coach of the Year and was a NHSACA Wrestling Finalist in 2011. For seven years, Owen coached the Montana HS USAW National Team. He has served on the MHSA Sports Committee since 1990 and is the current chairman.
The induction ceremony will be a part of the 11:30 a.m. MCA Awards Ceremony (in conjunction with the MCA Coaches Clinic), on Thursday, Aug. 2, in the CMR High Auditorium in Great Falls. Family and friends are invited. All attendees are invited to a complimentary luncheon in the cafeteria immediately following the ceremony.
Congratulations to our local, long-serving, and outstanding coach.