Community Thanksgiving celebrations planned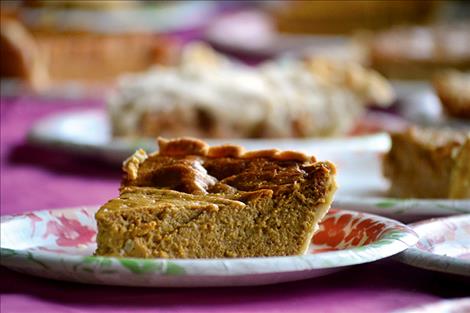 LAKE COUNTY – Homemade food and good company will be readily available throughout the region this Thanksgiving. Volunteers from St. Ignatius to Polson will provide free community meals to celebrate the holiday on Nov. 22.
In St. Ignatius, Thanksgiving dinner will be served from 12 p.m. to 2 p.m. at the St. Ignatius Senior Center. Those interested in volunteering time or donating food can contact organizers at 406-360-0563 or through the St. Ignatius Community Dinner Facebook page.
The Ronan Thanksgiving meal will be served from 11 a.m. to 2 p.m. at the Ronan Community Center. Jim Pettit and His Little Big Band will provide music at the event. Organizers are looking for volunteers to serve at the event and donations of turkey, rolls and pie. Those interested in donating food should contact Josh at 406-253-9029. To sign up to volunteer, call Jamie at 406-253-8908.
The 13th Annual Polson Community Thanksgiving Dinner will be provided at the Polson Senior Center from 11 a.m. to 2 p.m. on Nov. 22. All are welcome at the event. Volunteers will transport attendees to the event and deliver meals to those who cannot attend. Those interested in more information about donating food, volunteering, transportation or meal delivery can call Tracy Plaiss at 406-471-2333