Polson soccer receives statewide postseason honors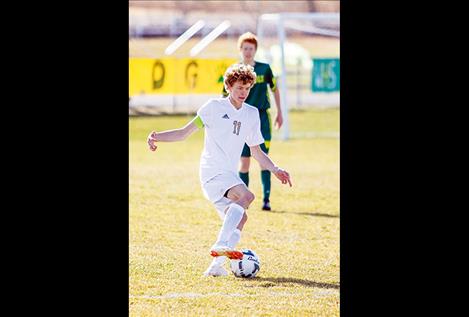 POLSON – The Polson High School boys and girls soccer teams had a quartet of players named to the Class A All-State soccer team last week.
Pirate seniors Mack Moderie, Bridger Wenzel and Robin Erickson were each recognized for their 2018 season efforts earning first-team all-state selections. The trio was distinguished at the conference level with all-conference first-team honors.
As a team, the Pirates closed the season with a second-place finish in the Montana State Class A Soccer Championship.
Moderie scored a Class A state leading score of 30 goals for the year, and Erickson led the state in assists with 19. Pirate junior Davis Smith also netted first-team all-conference honors. Senior teammates Nico River, Connor Lanier and Xavier Stalkfleet all collected second team all-conference honors. Picking up an all-conference honorable mention was Pirate senior Alex Wall-Wilbert.
Although the Polson girls' soccer team narrowly missed qualifying for extended postseason action, individual players did receive postseason accolades.
Lady Pirate team leader and senior Ashlee Howell finished her prep soccer career with both first-team all-state and all-conference honors. On the season, Howell led the Lady Pirates with 19 goals and 14 assists. Sophomore Lilly Armstrong found success this season and joins Howell on the first-team all-conference list.
Scoring second-team all-conference selections for the Lady Pirates were Sophia Moderie and Megan Rost. Kallie Finkbeiner scooped up an all-conference honorable mention.