Curtains open on wild performance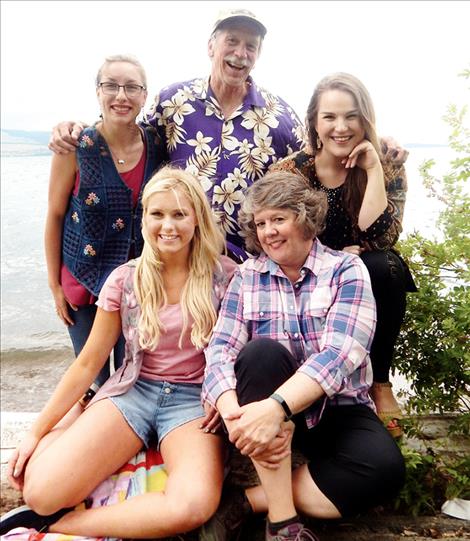 POLSON – "Tonight On Wild Horse Island" graces the stage at Polson's beautiful theatre on the lake July 18 to Aug. 4. Curtain time for the show is 8 p.m. Wednesdays through Saturdays. Sunday matinees are at 2 p.m.
Written by Polson attorney John Mercer, "Tonight On Wild Horse Island" centers on a Montana family. The story is rich with humor and original music. Honoring the patriarch of three generations, the family has gathered to scatter his ashes on Wild Horse Island. Old disputes and generational differences arise as the sun sets on history and family feuds, ultimately bringing out a powerful loving bond shared by the clan.
This is the second time the Port Polson Players have produced Wild Horse Island, according to director Neal Lewing, who directed the first in 2001. Mercer has updated the show with several new songs and present-day lingo to accommodate the talented cast.
Mercer said, "The family could be any family from anywhere USA," adding, "this production is in honor of the late Jean Turnage, former Montana Chief Justice; and late Missoula attorney Ron B. MacDonald. Both men were instrumental in preserving Wild Horse Island as a Montana State Park for all to enjoy."
Tickets for the show are $19 for adults and $18 for senior citizens and students; group rates are available. See PortPolsonPlayers. com or call the theatre box office at 406-883-9212 for reservations or information. "Tonight On Wild Horse Island" is produced by Port Polson Players in association with Mission Valley Friends of the Arts.