Chauvin found guilty of meth possession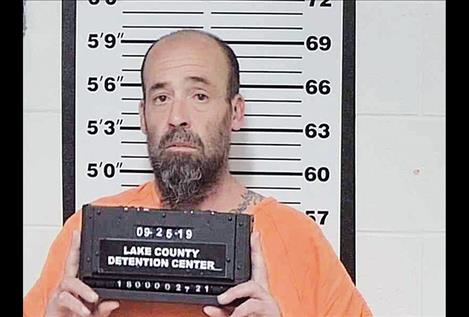 Judge James Manley committed a Great Falls man to the Montana State Department of Corrections for a total of five years with none of that time suspended for possession of heroin and methamphetamine in accordance with a plea agreement reached in May.
Raymond Andre Chauvin, 46, pled guilty at District Court in Polson on May 15 to two counts of criminal possession of dangerous drugs. He was initially facing distribution charges.
According to court records, on June 2, 2018, Ronan Police Officer Brandon Smith initiated a traffic stop on a vehicle that had pulled out of an alley or private drive without stopping. Chauvin was identified as the driver, and he gave consent for a vehicle search.
Smith found a baggie on the ground where Chauvin was standing. The baggie allegedly contained 12.2 grams of heroin and eight grams of methamphetamine. Chauvin told Smith that he kicked the bag and hoped that Smith wouldn't see it. He explained that he was on his way to Great Falls from Spokane Washington.
Chauvin was given credit for 14 days of jail time already served.