Montana hospitals receive healthcare quality awards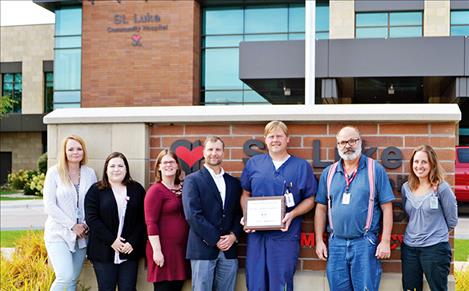 News from Mountain-Pacific Quality Health
MONTANA – Mountain-Pacific Quality Health announced the winners of the 2019 Montana Health Care Quality Awards. St. Luke Community Healthcare was one of only nine hospitals statewide and the only healthcare organization in Lake County to win the prestigious award based on their commitment to improving patient care.
All recipients were required to meet certain criteria outlined by Mountain-Pacific, including working on Centers for Disease Control and Prevention Core Elements of outpatient antibiotic stewardship and taking steps to improve care transitions, medication safety, adult immunization rates and patient and family engagement and satisfaction. Mountain-Pacific celebrates these hospitals and looks forward to another year of excellence in Montana healthcare.
"Montana hospitals' leadership and staff continually demonstrate dedication to improving the lives of their patients and community members through quality improvement," said Sara Medley, Mountain-Pacific's CEO. "The 2019 Quality Awards reflect their commitment to improved patient safety, better health and lower costs. Mountain-Pacific is proud to acknowledge their achievement and celebrate their success."
All Montana hospitals are eligible for Hospital Quality Awards. Award-winning hospitals range from small, rural hospitals to large, urban hospitals. Mountain-Pacific is a 501(c)(3) nonprofit corporation and holds federal and state contracts that allow them to oversee the quality of care for Medicare and Medicaid members.