Irvine pleads guilty to strangulation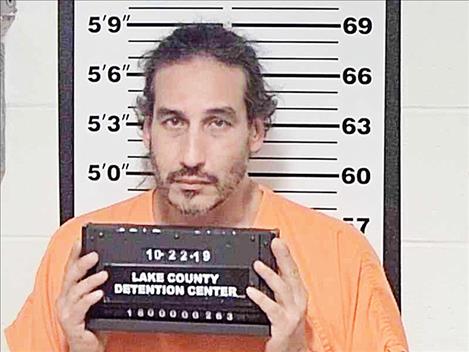 A Pablo man is facing a five-year commitment to the Montana Department of Corrections for attempting to strangle his girlfriend.
Christopher James Irvine, 45, entered a plea of guilty at District Court in Polson on Nov. 13 to strangulation of a partner or family member, which is a felony.
On Jan. 30, law enforcement officers with the Confederated Salish and Kootenai Tribes received information about a woman who had been "choked and beaten" and sounded very hoarse, according to court records.
The alleged victim told a responding officer that she had been in a relationship with Irvine for about a year and that he choked her and bit her four times on the arm. Irvine was already facing a charge of failing to register as a violent offender on a previous assault conviction.
After missing a court appearance on May 1, Irvine was charged with two counts of felony bail jumping. A plea agreement calls for the bail jumping and failing to register charges to be dismissed at sentencing. Judge James Manley scheduled sentencing for Dec. 11. A request for an own recognizance release was denied.