Spring Mack Days continues despite COVID-19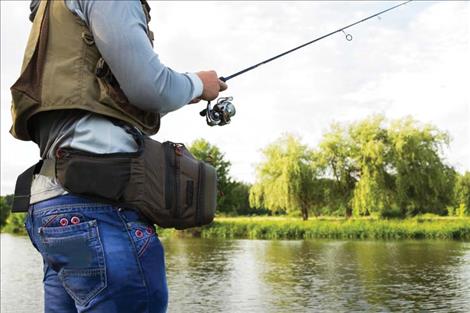 News from CSKT
FLATHEAD LAKE – With all the cancelations happing throughout the Mission Valley, rest assured at least one event will not be canceled.
Grab your fishing poles and get your families onto Flathead Lake to participate in the 2020 Spring Mack Days event, which began on March 20 and runs until May 17.
In order to conduct the contest in ways to minimize viral transmission, we will implement the following changes:
-anglers will be received on the porch of the processing building, preferably one at a time;
-tribal fisheries staff will count fish and will handle tickets for the angler;
-award ceremony and fish fry is suspended pending further information.
Counting instructions: at the fish pickup sites, please go to the truck one-at-a-time and put your cooler down and step back. The staff will count your fish and they will handle the tickets.
These are all actions intended to be consistent with health guidelines to minimize group sizes and maintain social distancing.
The Tribal Fisheries Program asks anglers to check the website (www.mackdays.com) regularly as the coronavirus situation may cause additional changes to the contest.
Spring Mack Days requires that everyone have current 2020 AIS boat inspections. Inspection locations are at the Kalispell FWP, 409 N Meridian Rd. (406- 752-5501); at the Polson CSKT DFWRC permit office, 406 6th Ave East (406-883-2888); and at the Ravalli AIS check station, open seven days a week from 7a.m.-7p.m.
Thank you for your cooperation and please stay tuned. If you have any questions or concerns, please contact Cindy Benson at 406-883-2888, extension 729.