How to volunteer, give safely during a pandemic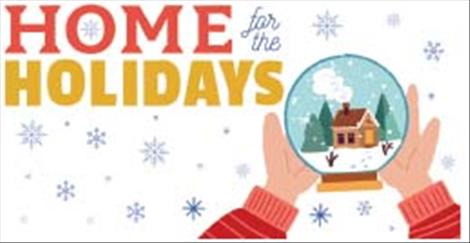 POLSON — The Thanksgiving holiday typically marks the start of the charitable giving and volunteerism season, but 2020 isn't your typical year.
Many of the traditional ways people give back to their community or help those in need have been severely disrupted by the ongoing COVID-19 pandemic, but there are still ways people can help.
The local non-profit Helping Hands is a program that offers numerous services to help county residents with short-term emergency assistance, including food items. They provide new mothers with a Cradle In A Box package with items to help new moms. The organization also provides children with new backpacks for school.
Jennifer Rolfsness, Helping Hands administrator, said her organization has "definitely" seen a greater need for their services since the pandemic began in March, resulting in a greater demand for volunteer help. "We are always looking for volunteers," she said.
The Polson Loaves and Fish Pantry is taking food donations. Mary Martin, food pantry coordinator, said the pantry is putting together Christmas boxes for people who utilize the service, and several items are needed to finish the boxes, including stuffing, Jell-O mix, canned milk and canned cranberries.
The Loaves and Fish Pantry is not accepting new volunteers at this time due to COVID-19. Martin said the pantry didn't want to run the risk of having volunteers get the virus as it could potentially cause the pantry to shut down. Monetary donations are appreciated instead so that needed items can be purchased.
The United Way, a nonprofit organization fighting for health, education and financial stability in communities across the country, recently offered a few suggestions on ways to volunteer, stay connected and make a difference this holiday season.
The organization states that financial donations are the most effective way to help people in need, especially food banks. Food banks can buy goods wholesale and stretch the money much further than ordinary donors.
When food banks are closed to in-person volunteering, it is suggested that people make a donation as a way to help food distribution centers. Before donating food items, check the food bank's website or call ahead to find out what items are in short supply.
The American Red Cross is an organization where people can still help during the pandemic, and they are currently facing a "severe blood shortage" because of canceled blood drives. The Red Cross is asking healthy individuals to donate blood, platelets or AB elite plasma.
Another way people can help is through virtual volunteering. With the right skills, people can help boost an organization's profile through Facebook and other social media platforms. They can also upgrade websites and create online fundraisers.
To volunteer during the pandemic, call ahead and find out what service providers need the most. And, the Polson Loaves and Fish Pantry notes: "If you know anyone that needs some food, send them our way. We look forward to seeing all of you."