Crumley charged with felony assault on a peace officer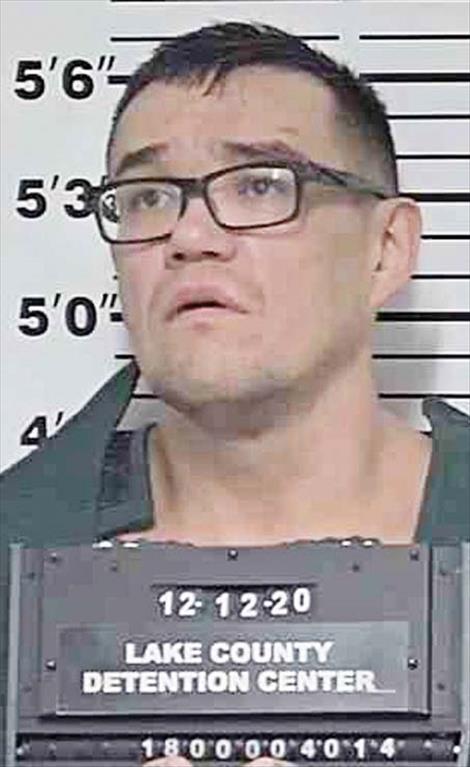 A Lake County man is facing five separate criminal cases dating back to 2001. David Matthew Crumley, Jr., 39, appeared at District Court in Polson on Feb. 4 for arraignment hearings on three of the cases.
He entered not guilty pleas to all the charges listed in the three cases. Crumley is charged with failing to register as a violent offender and change of residency for allegedly moving from Ronan to Polson without permission while on probation.
In a second case, Crumley is charged with felony assault on a peace officer for allegedly assaulting a Lake County detention officer on Dec. 9 after learning he could not bond out of jail due to a probation hold.
In a third case, Crumley pleaded not guilty to felony aggravated assault for what's described as a brutal attack on another inmate on Jan. 17. According to records, surveillance cameras show Crumley exchange words with the inmate, throw a towel at him, and then attack the inmate with his fists and feet. The victim initially resists the attack but was rendered defenseless as the attack continued. The victim suffered fractures to both the orbital and nasal bones in his face.
Crumley was already charged with felony assault on a peace officer for allegedly assaulting Lake County Sheriff's Deputy Levi Read on Aug. 28, 2019. In that matter, Crumley was in court on a revocation hearing from a 2001 case when he was seen attempting to break his handcuffs, so Read attempted to add a second set of handcuffs to Crumley's wrists. Crumley became angry and swung his fist at Read's face. Crumley then "chest bumped" Read and stated "I'm going to knock you the f*** out," according to court documents.
Crumley allegedly used his handcuffs "as a weapon" and scraped Read's knuckles, drawing blood.