Vikings claim third place District 14C finish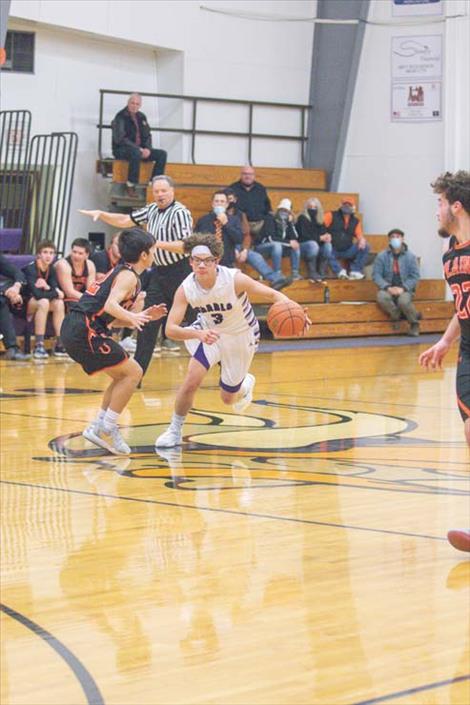 HOT SPRINGS — The Charlo Vikings boys' basketball team battled their way through the District 14C championship consolation rounds to clinch a third-place finish by defeating the hosting Hot Springs Savage Heat 46-42 on Saturday evening.
On Tuesday evening, the Vikings opened tournament action with a 47-38 home win over the Plains Horsemen.
Roper Edwards scored a game-high 15 points to lead the Vikings. Phil Marquez scored 11 points.
In the district semifinals on Thursday, the Alberton-Superior MountainCats outpaced the visiting Vikings 58-44.
Marquez booked a Vikings team-high 14 points, and Keaton Piedalue scored 10 points.
At home on Friday, four Charlo players booked double-digit points as the Vikings rebounded with a 61-53 win over the Noxon Red Devils. Piedalue scored a game-high 20 points. Stetson Reum scored 13 points. Marquez and Edwards each scored 11 points.
In the consolation round on Saturday, Marquez scored a season- and game-high 21 points to help the Vikings past hosting Hot Springs 46-42 for the third-place tournament victory. The Vikings finish their 2020-21 campaign with a 9-6 overall season record.