Judge recommends chemical dependency treatment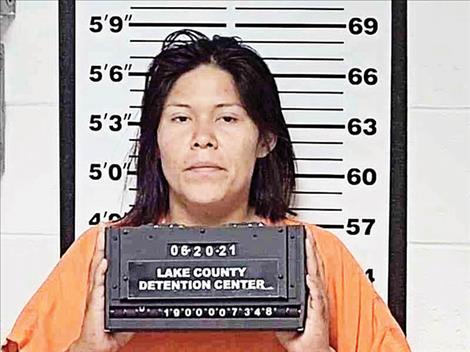 A Pablo woman was sentenced at District Court in Polson on Aug. 25 to the Montana Department of Corrections for a total of three years with none of that time suspended.
Shanyel Lynn Strange Owl, 29, pled guilty on Feb. 5, 2020, to felony counts of criminal child endangerment and negligent vehicular assault.
According to court records, on Aug. 23, 2019, Strange Owl was driving a Chrysler Concorde with her two children in the car when she left the roadway and struck a pedestrian. The pedestrian was thrown over the hood of the car and onto the roadway. Strange Owl didn't stop and instead drove to a nearby residence. She reportedly told people at the residence that she had just hit someone with her car.
Strange Owl told investigators that she was distracted by her children who were 12 and 3 years old at the time. She also admitted to consuming alcohol prior to the incident and that she knew she hit something. A preliminary breath test showed her blood alcohol content at .166, more than twice the legal limit.
The female pedestrian who was struck was transported by ambulance to Providence St. Joseph Medical Center in Polson. She suffered unspecified injuries to her head, back and legs. The car's windshield was shattered and the driver's side rear view mirror was damaged.
Judge James Manley recommended Strange Owl be screened for a chemical dependency treatment program and placed in pre-release upon her successful completion of the program. Manley gave her credit for 72 days jail time already served.