Polson school bonds defeated in recent election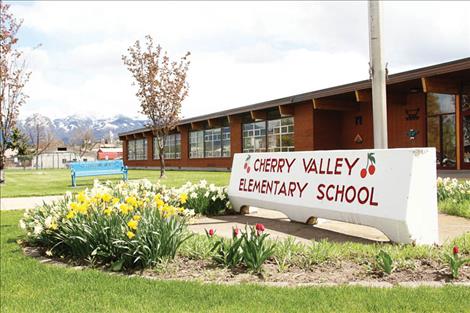 POLSON — Two bond issues for the Polson School District were defeated during school elections May 3, by a slender margin of 44 votes in the elementary district and 242 votes in the high school.
Superintendent Mike Cutler was clearly dismayed with the result and noted that rising inflation and continued economic stress were probably factors. "As we presented to different groups leading up to the election we continually heard 'it's just a tough time right now,'" he said after the election.
The bond, if passed, would have raised $32.1 million for renovations and additions to Cherry Valley, Linderman and Polson Middle School, and $17.76 million for high school additions and improvements. All four schools would have received enhanced safety and security features.
This marks the second time in less than three years that bond issues have failed in Polson, which has not approved a levy for more than two decades. In 2019, the high school bond was voted down 2,092 to 1,370 while the elementary bond was rejected 1,690 to 1,447.
This time around, the district scaled back its request by $10 million, in hopes of rallying more support. Indeed, both bonds failed by narrower margins: 1,732 to 1,688 for the elementary and 2,020 to 1,778 for the high school.
Rising property values may have influenced voters as well. For every $100,000 of assessed property value, the annual tax would have been $79.49 a year for the elementary district and $26.86 for the high school.
Still, Cutler remains confident "the community supports the schools."
"We are not sure where we will go from here," he added. "Obviously our needs are not going to go away. We will need to go back to the drawing board."
Three new board members were elected to serve District 23 during the all-mail election. Devon Cox, who received 1,731 votes, and Nathaniel Netzer, with 1,361, will replace retiring trustees Tim McGinnis and Steve Dupuis. A third candidate, incumbent Dana Hewankorn, received 1,338 votes. Joanna Browning, the sole candidate for the one year remaining in a term vacated by Caroline McDonald in 2021, received 2,358 votes.
The district's unofficial voter turnout was 46.46%.
In other school board races:
Arlee: Incumbent vice chairman Brian BigSam and previous trustee Ron Ritter claimed the two seats available on the board with 291 and 241 votes, respectively. Sarah Travis came in third with 225.
Charlo: Incumbent TJ Harold-Marmon, who ran unopposed for the high school district, notched 34 votes; and incumbents Adrian Roylance and Stephanie Smith were returned to the board with 248 and 215 votes respectively. The third candidate, Terrance Robert Rosenbaum, tallied 136.
Ronan: Incumbents Kevin Detwiler and Donna Luke handily retained their seats with 602 and 559 votes respectively; challenger Matthew Connally received 298.
St. Ignatius: With 345 votes, Tony Incashola Jr. will replace outgoing trustee Stan Delaney; his opponent, Darren Orr, notched 203.
Voter turnout ranged from a high of 34.56% in Charlo to 31.50% in Arlee, nearly 30% in St. Ignatius and 26.46% in Ronan.