Lady Pirates co-runner ups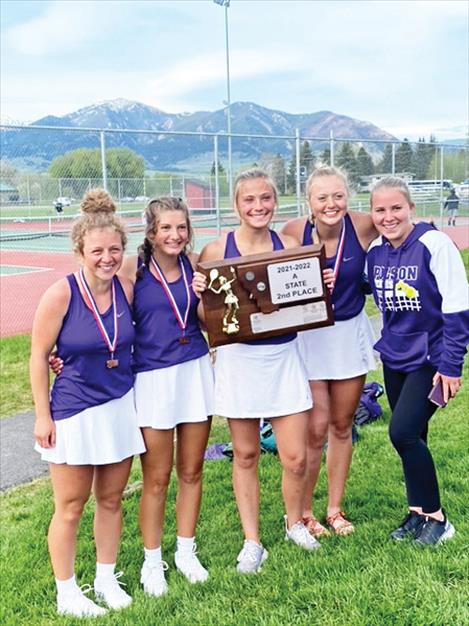 BOZEMAN — With 20 team points, the Polson Lady Pirates tied with Hamilton for second place during the State A tennis tournament hosted in Bozeman on Thursday and Friday.
Billings Central won the girls' title with 26 team points.
In doubles action, Camilla Foresti and Katie Smith defeated Ronan Maidens Aaliyah Decker and Alyssa Pretty On Top for third place, while Clara Todd finished third with a win over Bryn Coffin of Miles City.
For the Pirates, Torrin Ellis prevailed over Ronan Chief Beau Decker in consolation for fifth place.