Arlee boys, girls win 14-C tourney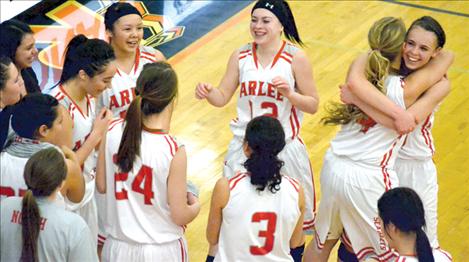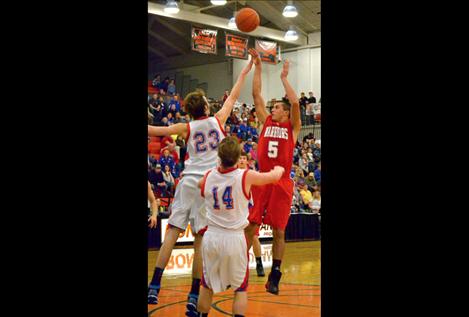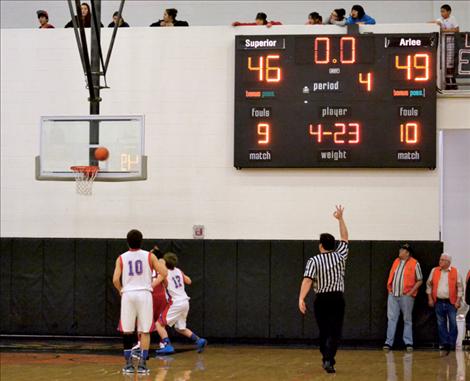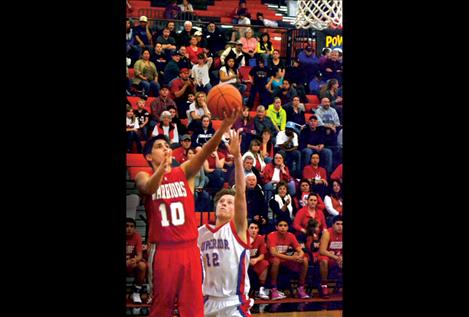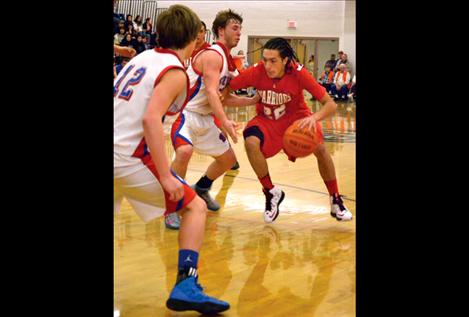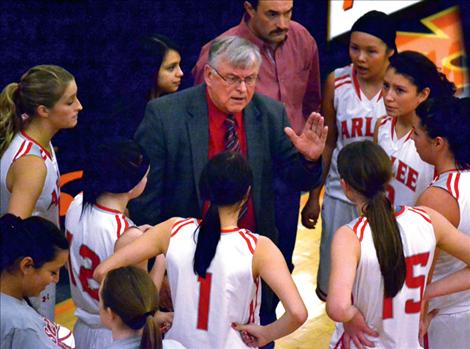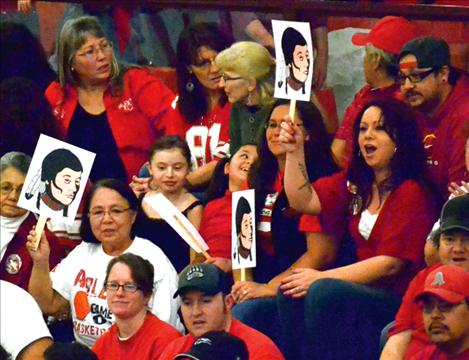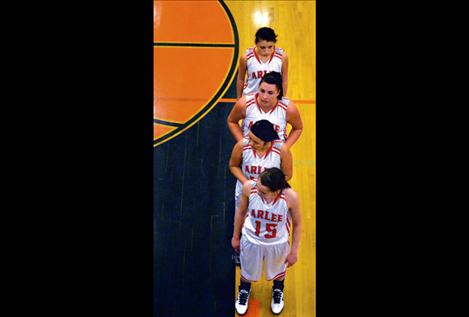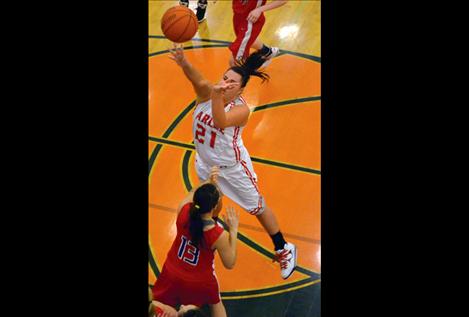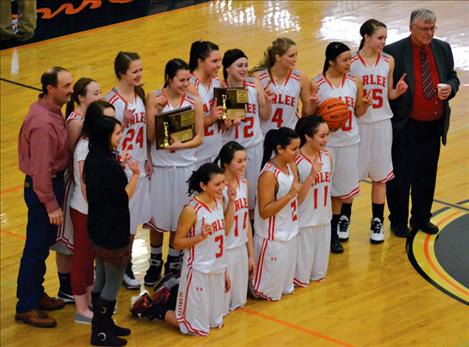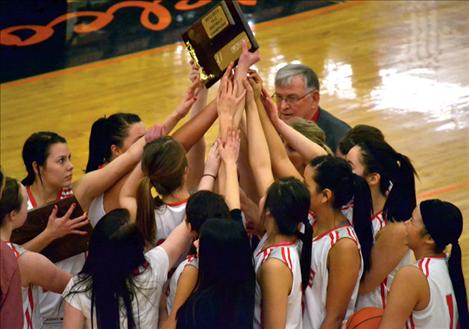 ‹
›
RONAN — The Ronan Event Center saw some fierce competition last weekend as seven boys and girls teams played for 14-C district basketball titles. In the end, the teams from Arlee prevailed, sweeping the championships as both the Warriors and Scarlets beat the Superior squads on Saturday.
Led by a double-double from senior Mahalia Hendren, who turned in 14 points and 11 rebounds, the Scarlets were neck-and-neck with the Lady Bobcats until a fourth-quarter scoring run helped them pull away to a 56-44 win. Senior Whitney Malatare added 12 points for Arlee, and Alexis Shick and Violet Pablo each added nine. Pablo also grabbed seven rebounds and Shick five.
Senior Christian Haynes put up 13 points in the Warrior's win over the Bobcats, followed by Rocky Lewis with 11 and Josh Reed with 10 points. Haynes and Lewis both had eight rebounds, and Reed grabbed four, as did Patrick Bigsam.
The Warriors collected wins over Noxon and St. Regis on their way to claiming the district title, while the Scarlets, who remain undefeated in conference play, beat Hot Springs Friday night. Both teams, along with the second-place Superior teams, will play in the divisional tournament in Hamilton beginning Wednesday.
The Charlo Lady Vikings beat St. Regis on Saturday to win the consolation title, and as the third-place 14-C team, the Lady Vikings played District 13-C's third-place Darby on Monday for a berth at divisionals. Results of that contest were not available by press time.
On the boys' side, Two Eagle River played Noxon in a consolation game Saturday but lost 62-49, a disappointment for the Eagles after a rousing victory over Charlo earlier that morning. The Eagles had lost to Charlo twice during the regular season but redeemed themselves with a 71-65 victory over the Vikings in Saturday's loser-out game.
The Charlo boys beat Hot Springs in the first round of the tourney, moving on to play Superior on Friday, a contest the Vikings lost 59-38, before falling to Two Eagle in the loser-out game.
Boys
Championship
Arlee 49, Superior 46
Arlee111416 8 —49
Superior1214 911 —46
ARLEE — Christian Haynes 13; Rocky Lewis 11; Josh Reed 10; Patrick Bigsam 6; Zack Camel 5; Aaron Fisher 4.
SUPERIOR — Jarrod Tippens 10; Billy Smith 8; Adam Kay 7; Zach Benda, Clint Voll 6; Tucker Smith 5; Wyatt Zylawy 4.
Consolation
Noxon 62, Two Eagle 49
Noxon13111523 —62
Two Eagle 6141019 —49
NOXON — Austin Tucker 27; Neal Jopling 14; Oliver Grupenhoff 10; Tanner Tammaro 8; Brandon Piazzola 3.
TWO EAGLE — Cole Noble 8; William Michel 7; Clayton Malatare 6; Mike Brown 3; Dante McDougall 2; Tyler Morigeau 1.
Girls
Championship
Arlee 56, Superior 44
Arlee1261226 —56
Superior1091312 —44
ARLEE — Mahalia Hendren 14; Whitney Malatare 12; Alexis Shick, Violet Pablo 9; Skyla Perry 7; Rebecca Whitesell 3; Tiffany O'Neil 2.
SUPERIOR — Nicole Stroot 18; Jordan Mueller 9; Marissa Koke 6; Myranda Kuhl 4; Kinzie Cooper 3; Danielle Ewoniuk, Michele Smith 2.
Consolation
Charlo 42, St. Regis 21
Charlo1011813 —42
St. Regis 4 56 6 —21
CHARLO — Haley Berkram 13; Jordan Ludeman 8; Derika Stipe 6; Aspen Runkel 5; Shayna Nagy 4; Sienna Brown, McKalistar Rosenbaum, Rachel Hoyt 2.
ST. REGIS — Pilar Cantrell-Field 11; Gabby Moeller 6; Arianna Jones 4.