Ronan local files as write-in candidate for county commissioner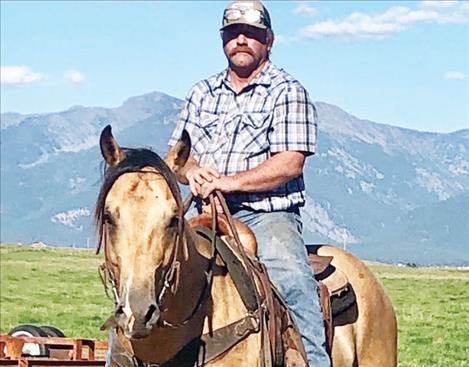 LAKE COUNTY — Paul Guenzler, a Ronan-area cattle rancher and chairman of the Flathead Irrigation District, filed Sept. 2 as a write-in candidate for District 2 county commissioner, just four days shy of the filing deadline of Sept. 6. Although his name won't appear on the November ballot, he's running against incumbent Steve Stanley.
Guenzler made the move after a contentious town hall meeting on Aug. 30 between county commissioners and irrigators, who were largely opposed to the commissioners' resolution to quit billing, collecting and dispersing operation and maintenance fees for the Flathead Irrigation Project.
That resolution, which would have gone into effect for the 2022 tax year, was amended a week later to take effect in 2023. In the meantime, commissioners and irrigators vowed to seek a legal opinion from the state attorney general on who is responsible for collecting the fees, and to streamline the process.
Guenzler acknowledges that the commissioners' resolution partly spurred his decision to file for office. Collecting irrigation fees "is something the county has been doing for 90-some years," he says. The decision to quit doing so "might have swayed me in to moving forward" with his candidacy, "but it's not my only thing."
He also believes farmers and ranchers need more of a voice on the three-member commission. "I just think agriculture is a big part of the Mission Valley, and it would good to have more representation on the commission board," he says.
Guenzler is serving his third four-year term with the Flathead Irrigation District. He runs a cow-calf operation west of Ronan on the same land his great grandparents homesteaded in 1910.
"I thought I had a lot to offer as an independent business person who's been ranching all my life."
Guenzler notes that he and another Flathead Irrigation District commissioner have been working with the Confederated Salish and Kootenai Tribes toward a joint management agreement for the Flathead Indian Irrigation Project. He describes the conversations so far as "exciting and hopeful," and believes his efforts to forge an agreement with the Tribes could be a plus for the county commission.
"We can both win – we've just got to work together," he says. "I have experience in that and an open mind to help get us moving in that direction."
Guenzler also voices concerns about the influx of newcomers to the Mission Valley, and the impacts of growth on local communities.
"We've had a lot of people moving in because they like what's here," he says. "One of my concerns is to do the best we can to try to retain the values our community has had."
He realizes that filing as a write-in candidate will be a handicap in the general election, especially since his name won't appear on the ballot, but remains committed to campaigning.
"I'm really serious or I wouldn't have gone in and done it," he says of filing for the commission seat. "I think I have a lot to offer to the people I would represent."