Redwood sentenced for assaulting an officer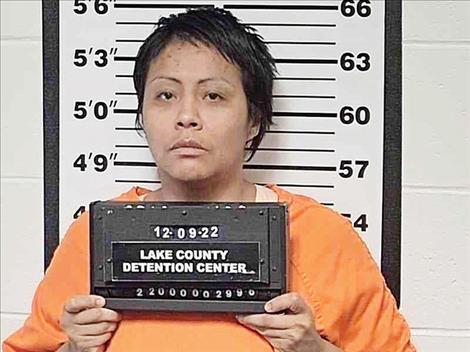 POLSON — A Great Falls woman was committed to the Montana Department of Corrections for three years with none of that time suspended for her involvement in a fight with detention staff at the Confederated Salish and Kootenai Tribal jail.
The sentence was handed down by Polson Judge Molly Owen on Feb. 22. Tiffany Rose Redwood, 35, entered a plea of guilty to one count of felony assault on a peace or judicial officer during an earlier appearance in Polson District Court. The plea was entered as part of an agreement that dismisses a second count of assault on a peace or judicial officer and one count of criminal mischief.
According to court records, on July 8, 2022, Redwood fought with two detention officers and at one point bit both officers. One was bit on her finger hard enough to break the skin and draw blood. A third officer had to use his stun gun to bring Redwood under control. Redwood was also accused of causing damage to a video camera in a patrol car by biting through a cable attached to the camera.
Judge Owen gave Redwood credit for having already served 132 days in the Lake County Jail.