Lucas sentenced for possession with intent to distribute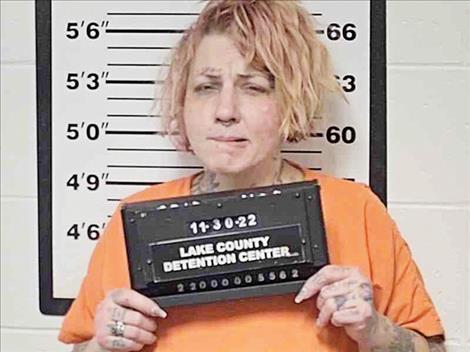 POLSON — A Spokane woman was committed in Polson District Court on March 2 to 10 years with the Montana Department of Corrections with five years suspended on one count of criminal possession with intent to distribute. The sentence for Taucia Lee Lucas, 37, was in accordance with a plea agreement reached on Jan. 12.
According to court records, on Nov. 28 law enforcement received information that a woman from Washington state was selling fentanyl-laced pills and driving a U-haul truck. The U-haul truck was reported stolen in Spokane after it had not been returned by the due date and rented to Lucas. Law enforcement conducted a traffic stop on the truck as it drove through Polson and Lucas was identified as the driver. A search of her and the truck turned up 90 blue pills suspected of containing fentanyl.
Prosecutor Brendan McQuillan with the Lake County Attorney's office said in addition to the 10 year DOC term, Judge Deborah "Kim" Christopher recommended Lucas also attend the Elkhorn treatment center to address mental health and addiction needs.
Judge Christopher gave Lucas credit for having already served 95 days in the Lake County Jail.